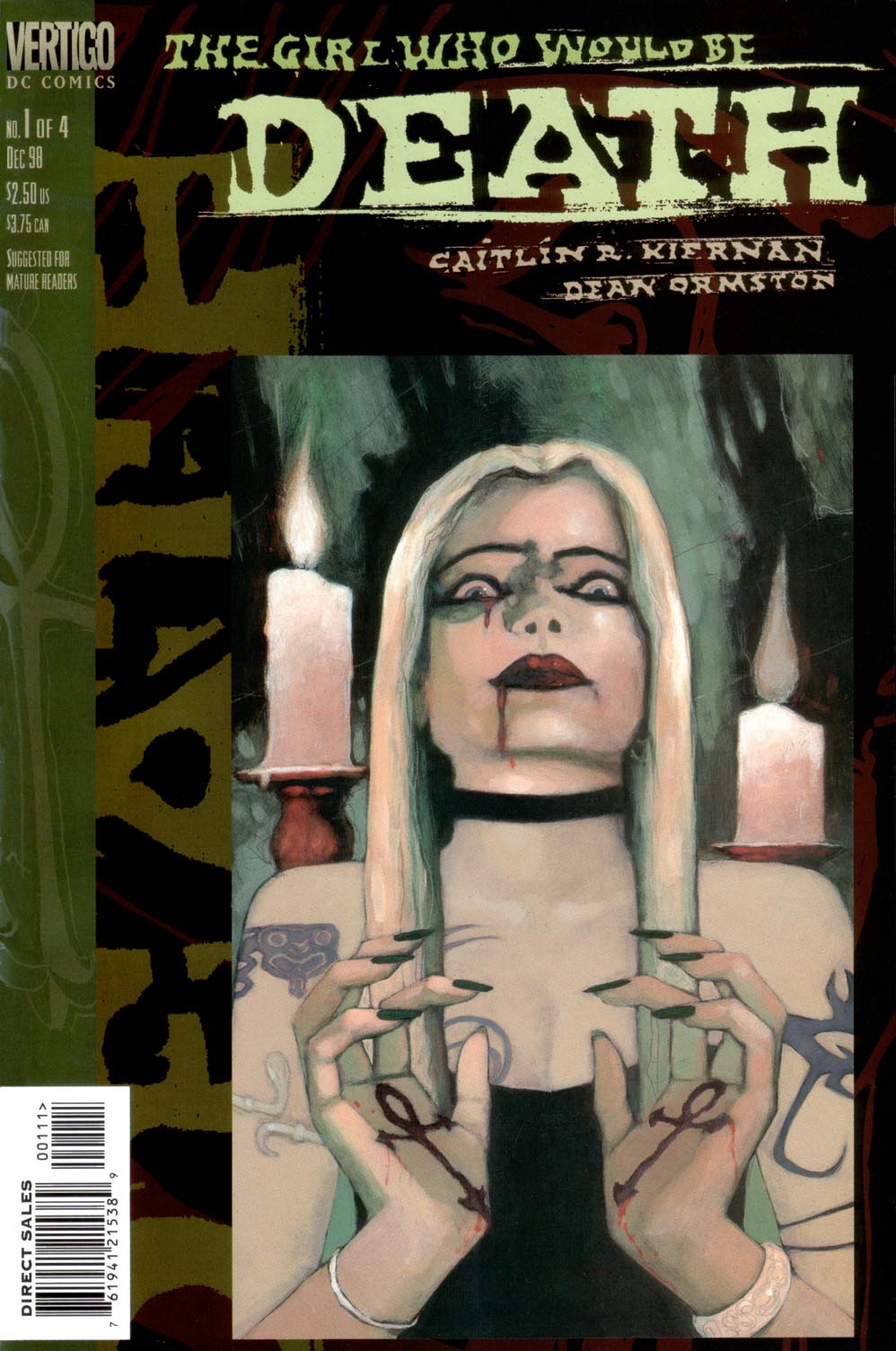 Ver  Comic The Girl Who Would Be Death
Idioma: Español
Editorial: Vertigo
Formato : CBR
«La Muerte es bella, atractiva, irresistible…
Sólo hay que jugar con ella, no es tan fácil de manejar».
Hacerse pasar por myerte puede ser perjudicial para la salud. Pero hay gente que solo aprende por las malas. La camiseta negra ajustada, los pantalones de cuero, la tez blanca, el Ankh colgando del cuello… muerte?
Plath, una joven ferozmente bella ha perdido a alguien que ama en el lado más oscuro de la vida nocturna de New Orleans. Despiadada e intrépida, no se detendrá ante nada para liberar a su amante de las garras de la Muerte.
Comics en CBR The Girl Who Would Be Death
Izicomics te trae los mejores comics, mangas y libros completos en español, aquí podrás disfrutar de los mejores comics. Recuerda que puedes leer todos los comics completos de Vertigo y de muchas otras editoriales y sus personajes.
Este comic lleva como nombre "The Girl Who Would Be Death" y está en formato CBR y en español.
¡Si te Gusto el Contenido no dudes Compartir con tus amigos en las redes sociales!
The Girl Who Would Be Death [2/2]
¡Haz clic para puntuar esta entrada!