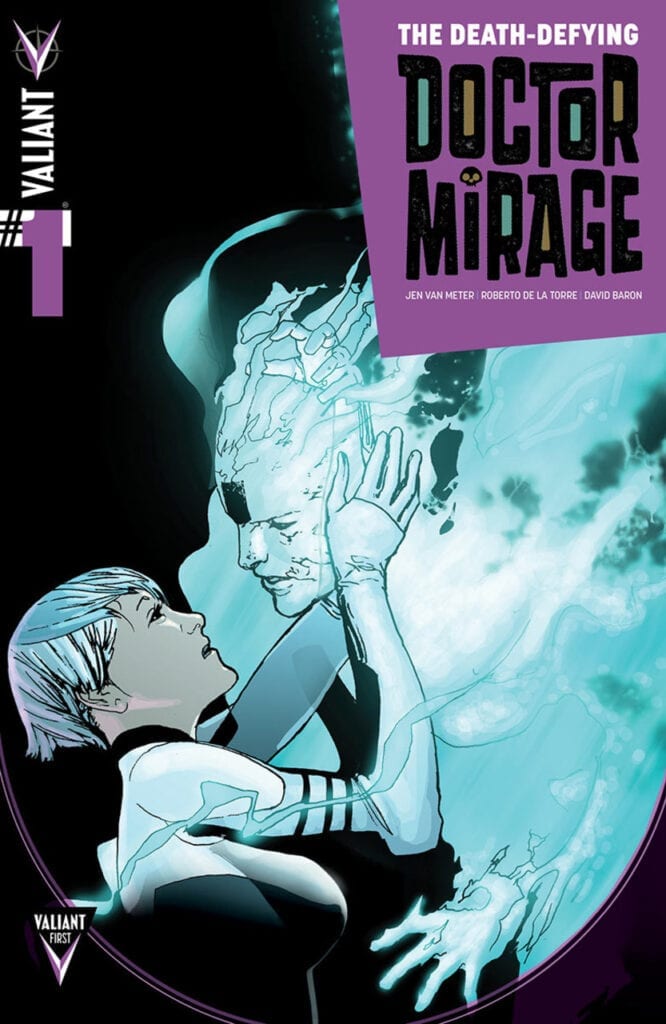 Descargar comic The Death-Defying Doctor Mirage
Idioma: Español
Editorial: Valiant
Formato : CBR
La muerte fue sólo el comienzo… La Doctora Mirage habla con los muertos… pero el único espíritu que Shan Fong no puede hallar es el de su difunto esposo, Hwen.
En cambio, la investigadora paranormal semi-retirada preferida de Estados Unidos está obsesionada y enojada, utilizando su don para resolver los homicidios y traer la paz a la reciente viudez.
Pero cuando un gran ocultista con un pasado militar clasificado la contrata para un trabajo especial, Shan descubre una pista que podría cerrar el misterio más grande que jamás haya abordado – como recuperar a Hwen.
Ahora, la Doctora Mirage debe entrar en el país sin descubrir y cruzar todos los reinos del mundo subterráneo, si tiene alguna esperanza de rescatar al hombre que ama… o se pierde para siempre más allá del plano terrenal.
Leer comics The Death-Defying Doctor Mirage
Izicomics te trae los mejores comics, mangas y libros completos en español, aquí podrás disfrutar de los mejores comics. Recuerda que puedes leer todos los comics completos de Valiant y de muchas otras editoriales y sus personajes.
Este comic lleva como nombre "The Death-Defying Doctor Mirage" y está en formato CBR y en español.
¡Si te Gusto el Contenido no dudes Compartir con tus amigos en las redes sociales!
The Death-Defying Doctor Mirage [5/5]
¡Haz clic para puntuar esta entrada!