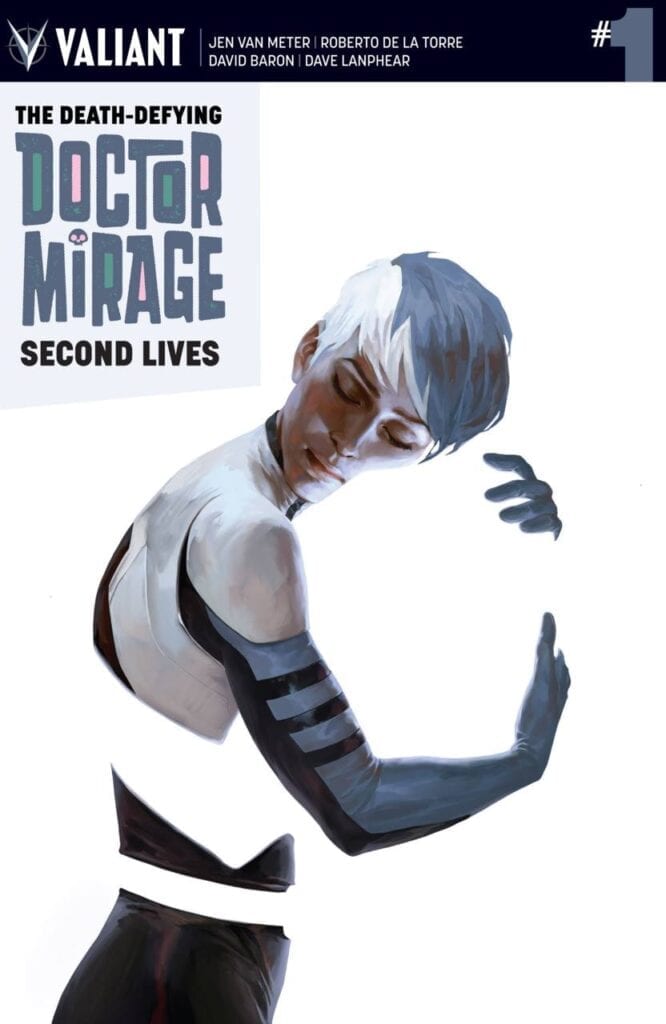 Ver comic The Death-Defying Doctor Mirage – Second Lives
Idioma: Español
Editorial: Valiant
Formato : CBR
Con el tiempo, incluso los muertos pueden morir… Los investigadores ocultos Shan y Hwen Mirage vivieron sus vidas en la esclavitud de un amor épico que pocos tendrán… hasta que Hwen murió trágicamente antes de su tiempo.
Ahora, después de un peligroso viaje por el inframundo, Shan y Hwen se reúnen… pero Hwen sigue siendo un espíritu intangible, incapaz de abrir un libro de hechizos o incluso tocar a su esposa.
Agotadas las opciones, los temerarios Doctores Mirage están a punto de pronunciar un hechizo peligroso para restaurar la forma sólida de Hwen… y conceder a su fantasma una segunda vida.
Pero, en manos equivocadas, su antiguo rito se convertirá en una herramienta de terror y desencadenarán una fuerza de maldad pura que desea la muerte tanto de los vivos como de los muertos.
Una muerte tortuosa que no sólo borra todo lo que una persona tenía en este mundo, sino todo lo que su fantasma será en el siguiente.
Leer comics The Death-Defying Doctor Mirage – Second Lives
Izicomics te trae los mejores comics, mangas y libros completos en español, aquí podrás disfrutar de los mejores comics. Recuerda que puedes leer todos los comics completos de Valiant y de muchas otras editoriales y sus personajes.
Este comic lleva como nombre "The Death-Defying Doctor Mirage – Second Lives" y está en formato CBR y en español.
¡Si te Gusto el Contenido no dudes Compartir con tus amigos en las redes sociales!
The Death-Defying Doctor Mirage - Second Lives [4/4]
¡Haz clic para puntuar esta entrada!