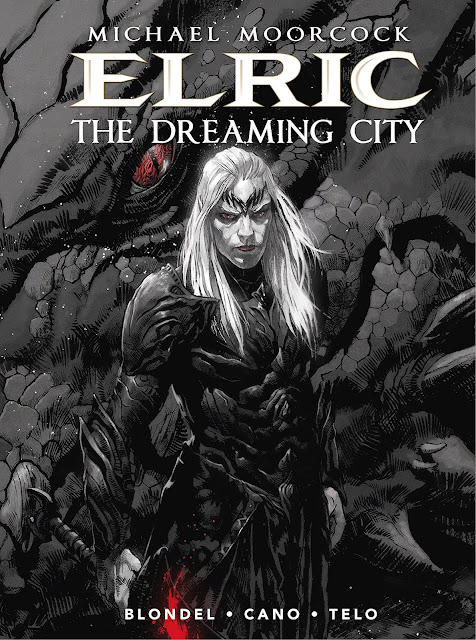 Descargar Comic Elric: The Dreaming City
Idioma: Español
Editorial: Titan Comics
Formato : CBR
El emperador albino, Elric de Melniboné, es exiliado de su hogar y condenado a caminar por la tierra bajo la influencia del dios del caos, Arioch.
Con su espada Stormbringer, Elric debe encontrar su camino a través de lo desconocido, sin darse cuenta de que está siendo buscado por su amor perdido hace mucho tiempo. Pero, ¿está buscando reavivar su amor o algo mucho más siniestro?
Comics en CBR Elric: The Dreaming City
Izicomics te trae los mejores comics, mangas y libros completos en español, aquí podrás disfrutar de los mejores comics. Recuerda que puedes leer todos los comics completos de Titan Comics y de muchas otras editoriales y sus personajes.
Este comic lleva como nombre "Elric: The Dreaming City» y está en formato CBR y en español.
¡Si te Gusto el Contenido no dudes Compartir con tus amigos en las redes sociales!
Elric: The Dreaming City [2/2] >
¡Haz clic para puntuar esta entrada!