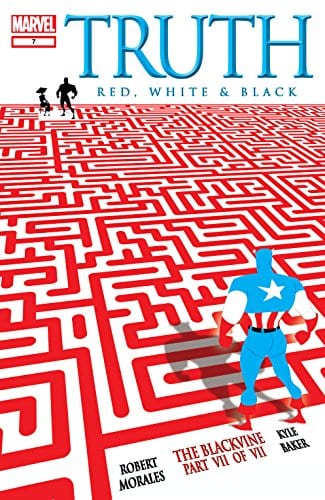 Ver Comic Truth: Red, White and Black
Idioma: Español
Editorial: Marvel comics
Formato : CBR
La América de las barras y estrellas, de la democracia igualitaria y de las palomitas de maíz tiene un reverso tenebroso. Más allá de las polémicas, de los furibundos ataques que recibió por parte de los sectores más reaccionarios del país y de las apasionadas adhesiones de los más progresistas, este cómic merece una atenta lectura.
Comics en CBR Truth: Red, White and Black
Izicomics te trae los mejores comics, mangas y libros completos en español, aquí podrás disfrutar de los mejores comics. Recuerda que puedes leer todos los comics completos de Marvel comics y de muchas otras editoriales y sus personajes.
Este comic lleva como nombre "Truth: Red, White and Black" y está en formato CBR y en español.
¡Si te Gusto el Contenido no dudes Compartir con tus amigos en las redes sociales!
Truth: Red, White and Black [7/7]
¡Haz clic para puntuar esta entrada!