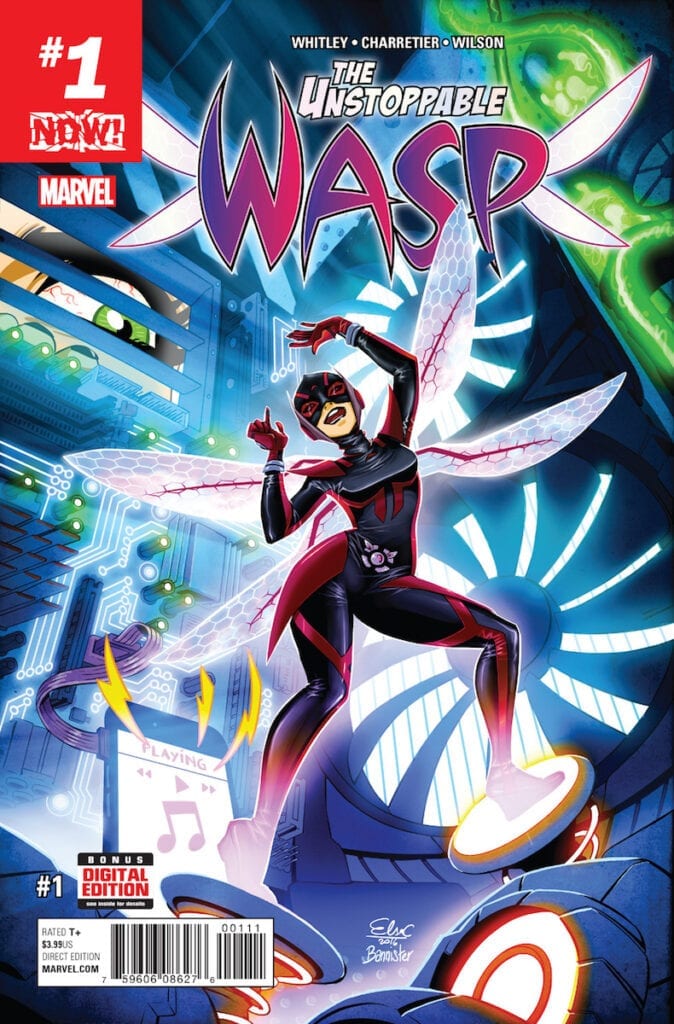 Ver Comics The Unstoppable Wasp Volumen 1
Idioma: Español
Editorial: Marvel Comics
Formato : CBR
Niña. Genio. Héroe. Imparable. Nadia pasó toda la primera mitad de su vida cautiva de The Red Room, pero ahora esta super-científica adolescente está sola por primera vez, ¡y está lista para extender sus alas!
La hija de Hank Pym tiene mucho tiempo para compensar y está decidida a cambiar el mundo. Ya sabes, si ella puede obtener su ciudadanía estadounidense primero. Invitada, protagonizada por la Sra. Marvel y Mockingbird!
 Comics Online The Unstoppable Wasp Volumen 1
Izicomics te trae los mejores comics, mangas y libros completos en español, aquí podrás disfrutar de los mejores comics. Recuerda que puedes leer todos los comics completos de Marve Comics y de muchas otras editoriales y sus personajes.
Este comic lleva como nombre "The Unstoppable Wasp Volumen 1" y está en formato CBR y en español.
¡Si te Gusto el Contenido no dudes Compartir con tus amigos en las redes sociales!
The Unstoppable Wasp Volumen 1 (8 de 8)