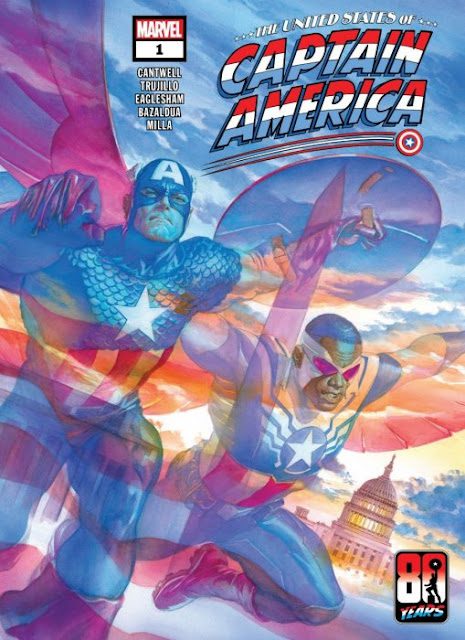 Descargar Comic The United State Of Captain America
Idioma: Español
Editorial: Marvel comics
Formato : CBR
¡El escudo ha sido robado! Nadie entiende el valor del escudo como quienes lo han empuñado, por lo que Steve Rogers y Sam Wilson emprenden un viaje por Estados Unidos para perseguir al ladrón.
Pero en cambio, encuentran a los Capitanes, gente común de todos los ámbitos de la vida que han tomado el manto del Capitán América para defender sus comunidades. Y por alguna razón, el ladrón de escudos los quiere a todos muertos.
¿Pueden Sam y Steve llegar a ellos primero? Christopher Cantwell y Dale Eaglesham lideran una miniserie imperdible para celebrar el 80 aniversario del Capitán América, junto con una serie rotativa de equipos creativos para contar las historias de cada nuevo Capitán, comenzando con Aaron Fischer, el Capitán América de los ferrocarriles, traído a la vida de Josh Trujillo y Jan Bazaldua!
Comics en CBR The United State Of Captain America
Izicomics te trae los mejores comics, mangas y libros completos en español, aquí podrás disfrutar de los mejores comics. Recuerda que puedes leer todos los comics completos de Marvel comics y de muchas otras editoriales y sus personajes.
Este comic lleva como nombre "The United State Of Captain America" y está en formato CBR y en español.
¡Si te Gusto el Contenido no dudes Compartir con tus amigos en las redes sociales!
The United State Of Captain America [2/2??]
¡Haz clic para puntuar esta entrada!