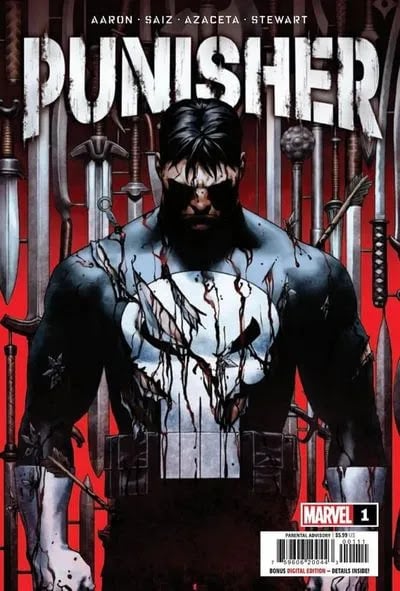 Descargar Comic The Punisher Volumen 13
Idioma: Español
Editorial: Marvel Comics
Formato : CBR
¿TERMINARÁ LA GUERRA DE PUNISHER? Nacido de la tragedia. Dedicado a la guerra. Imparable en su rabia. Como Punisher, Frank Castle se ha convertido en el asesino más consumado que el mundo haya visto jamás. Ahora es el momento de que él enfrente su verdadero destino.
¿Qué impactante secreto del pasado de Frank lo convencerá de tomar las riendas del clan de asesinos más notorio del Universo Marvel? Y una vez que Frank se convierta en el señor de la guerra de los letales ninjas de la Mano, ¿significará también el fin de Punisher? ¿O un maldito comienzo completamente nuevo?
Comics en CBR The Punisher Volumen 13
Izicomics te trae los mejores comics, mangas y libros completos en español, aquí podrás disfrutar de los mejores comics. Recuerda que puedes leer todos los comics completos de Marvel Comics y de muchas otras editoriales y sus personajes.
Este comic lleva como nombre "The Punisher Volumen 13″ y está en formato CBR y en español.
¡Si te Gusto el Contenido no dudes Compartir con tus amigos en las redes sociales!
The Punisher Volumen 13 [5/5??] >
¡Haz clic para puntuar esta entrada!