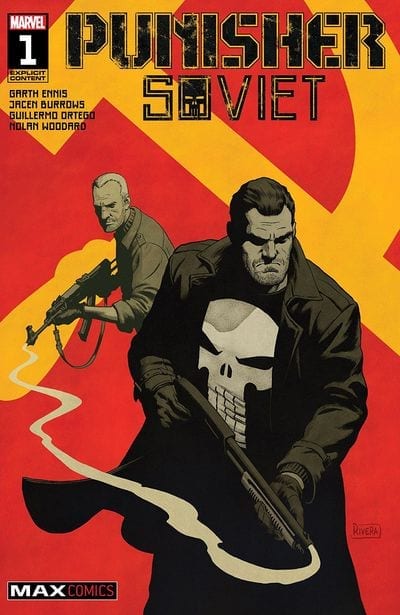 Comic en CBR The Punisher Soviet
Idioma: Español
Editorial: Marvel Comics
Formato : CBR
Una docena de mafiosos rusos yacen muertos a los pies de Punisher y no fue él quien apretó el gatillo. Si conoces a Frank Castle, sabes que esto necesariamente no lo tranquiliza. ¿Quién está en la ciudad de Nueva York diezmando a la mafia rusa? ¿Y pasará mucho tiempo antes de que entre en conflicto con Frank?
Descargar comics The Punisher Soviet
Izicomics te trae los mejores comics, mangas y libros completos en español, aquí podrás disfrutar de los mejores comics. Recuerda que puedes leer todos los comics completos de Marvel Comics  y de muchas otras editoriales y sus personajes.
Este comic lleva como nombre "The Punisher Soviet" y está en formato CBR y en español.
¡Si te Gusto el Contenido no dudes Compartir con tus amigos en las redes sociales!
The Punisher Soviet [6/6]
¡Haz clic para puntuar esta entrada!