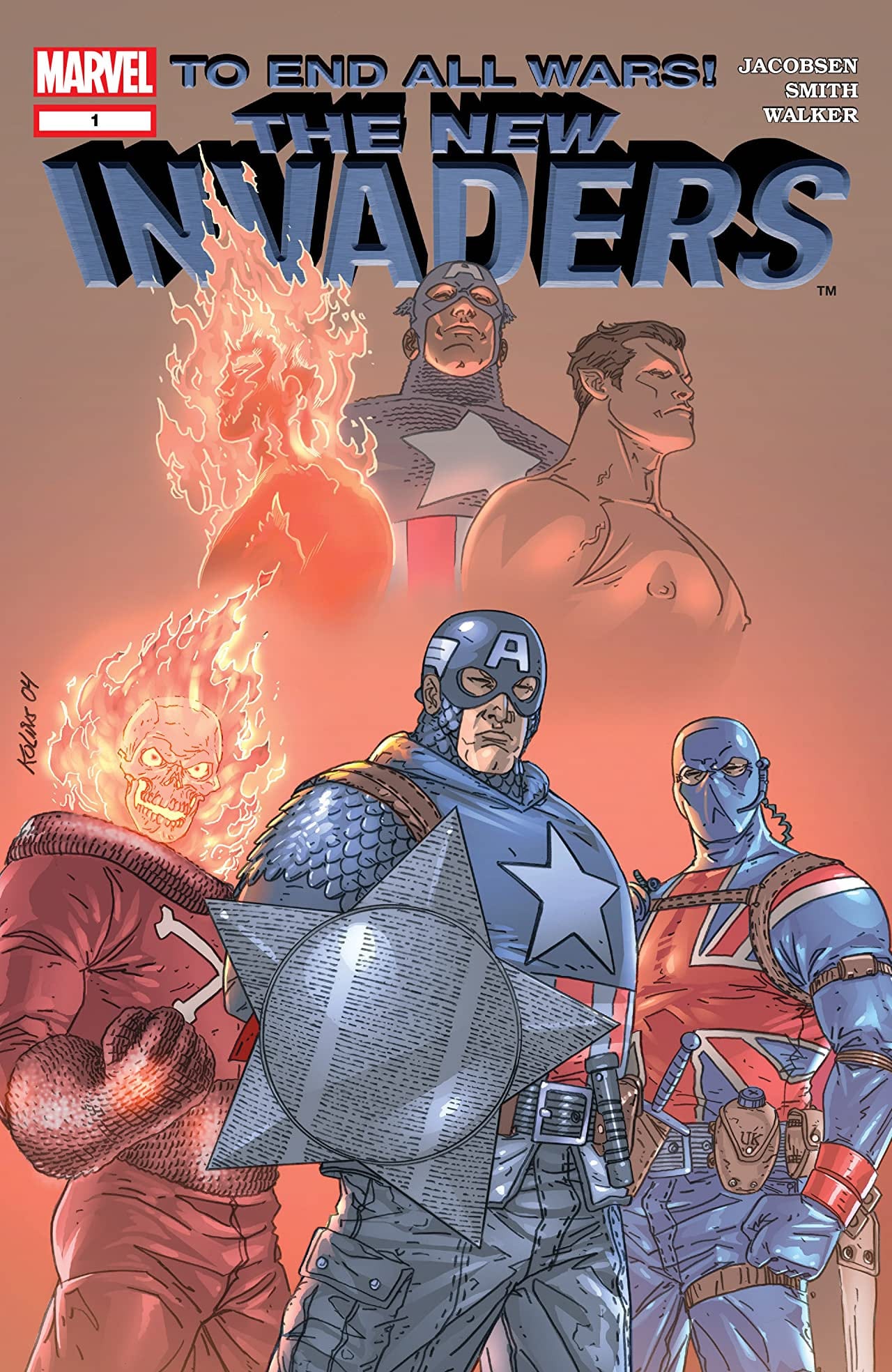 Descargar Comic The New Invaders Volumen 1
Idioma: Español
Editorial: Marvel comics
Formato : CBR
El Imperio Kree pretende conquistar el universo utilizando un ejército de dioses nórdicos. Cuatro héroes unidos por su pasado -el Capitán América, Namor, la Antorcha Humana original y el Soldado de Invierno- deben ahora librar una guerra contra los kree para salvar la Tierra.
Los Invasores se enfrentan al cazador definitivo de los Kree, Tanalth el Perseguidor, y llevan la lucha directamente al mundo de los Kree y a la Inteligencia Suprema. ¿Cómo lo encontrará el Soldado de Invierno? ¿Y cómo se relaciona la amenaza kree con una misión secreta de los Invasores de hace décadas?
Comics en CBR The New Invaders Volumen 1
Izicomics te trae los mejores comics, mangas y libros completos en español, aquí podrás disfrutar de los mejores comics. Recuerda que puedes leer todos los comics completos de Marvel comics y de muchas otras editoriales y sus personajes.
Este comic lleva como nombre "The New Invaders Volumen 1" y está en formato CBR y en español.
¡Si te Gusto el Contenido no dudes Compartir con tus amigos en las redes sociales!
The New Invaders Volumen 1 [9/9]
¡Haz clic para puntuar esta entrada!