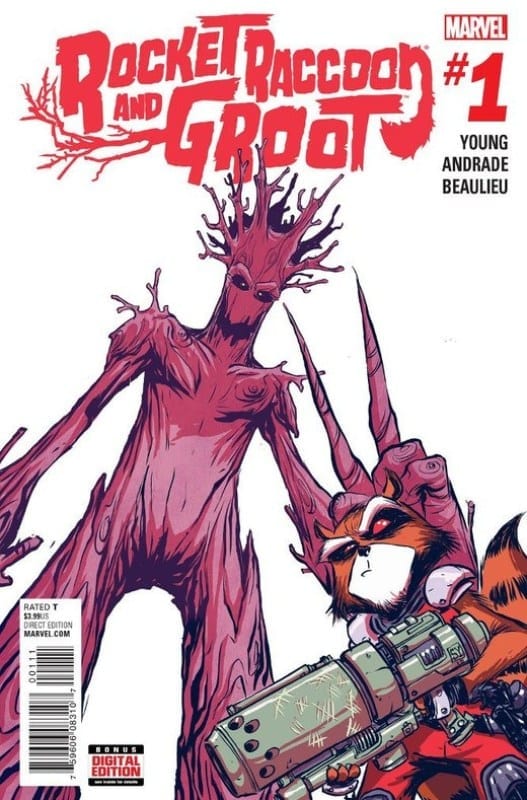 Descargar Comic Rocket Raccoon And Groot Volumen 1
Idioma: Español
Editorial: Marvel Comics
Formato : CBR
Hay una nueva mente criminal en la galaxia, y es … Rocket Raccoon?! Como pasó esto? EN SERIO, COMO PASÓ ESTO, CHICOS??? Groot sabe, pero no está hablando! Bueno, si habla, pero todo lo que dice es … "oh, tu sabes".
Peligro diabólico, misterios atolondrados y una aventura asombrosa abunda al traernos Skottie Young y Filipe Andrade las aventuras de Rocket Raccoon, ahora con el adorable y arbóreo Groot junto a él! Si te gusta la aventura, animales, el espacio y en realidad todo, este cómic es para ti!
  Comics Online Rocket Raccoon And Groot Volumen 1
Izicomics te trae los mejores comics, mangas y libros completos en español, aquí podrás disfrutar de los mejores comics. Recuerda que puedes leer todos los comics completos de Marvel Comics y de muchas otras editoriales y sus personajes.
Este comic lleva como nombre "Rocket Raccoon And Groot Volumen 1" y está en formato CBR y en español.
¡Si te Gusto el Contenido no dudes Compartir con tus amigos en las redes sociales!
Rocket Raccoon And Groot Volumen 1 (10 de 10)
¡Haz clic para puntuar esta entrada!