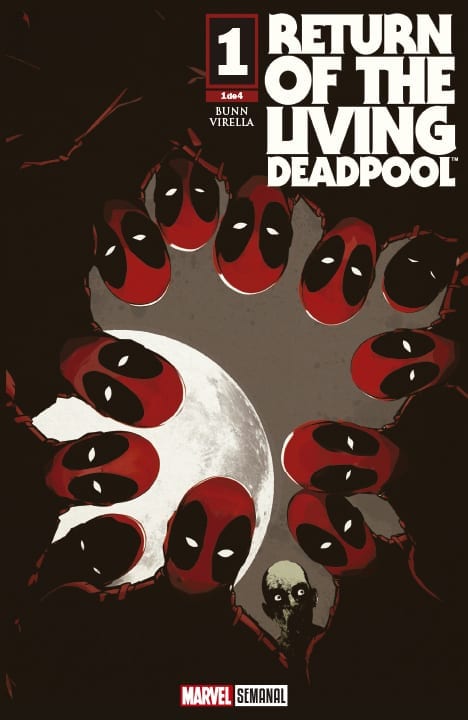 Ver Comic Return Of The Living Deadpool
Idioma: Español
Editorial: Marvel Comics
Formato : CBR
Parece que Deadpool acaba de despertar de un sueño largo que le hizo olvidar toda su vida, no recuerda todo lo que vivió exactamente antes de ese momento y aquellos pequeños fragmentos que regresan a su mente parecen realmente confusos.
Una chica llamada Liz intenta asesinarlo, ya que una historia de los Deadpool que existen, una plaga peor que la de zombies, se han convertido en una verdadera amenaza. ¿Realmente será posible que exista más de un Deadpool? ¡Oh, no! ¡El mundo está en verdadero peligro!
Leer Comic Return Of The Living Deadpool
Izicomics te trae los mejores comics completos en español, aquí podrás disfrutar de los mejores comics. Recuerda que puedes leer todos los comics completos de Marvel Comics y de muchas otras editoriales y sus personajes.
Este comic lleva como nombre "Return Of The Living Deadpool" y está en formato CBR y en español.
¡Si te Gusto el Contenido no dudes Compartir con tus amigos en las redes sociales!
Return Of The Living Deadpool (4-4)
¡Haz clic para puntuar esta entrada!