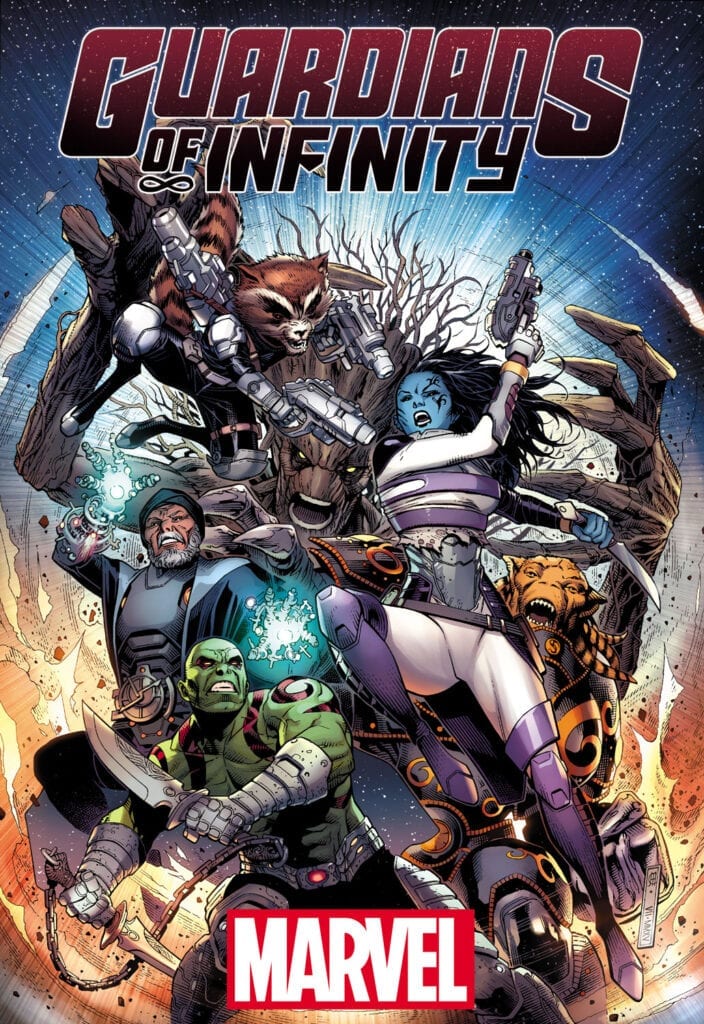 Ver Guardians of Infinity
Idioma: Español
Editorial: Marvel Comics
Formato : CBR
Drax (con serie propia), Rocket y Groot (también con serie propia) se mezclarán esta vez con algunos de los miembros de Guardians 3000 (que en su colección ya se han visto las caras con versiones futuras de Star-Lord o Groot) y con los nuevos Guardians 1000, que suponemos serán los guardianes del milenio I.
Algunos ya se asoman por la primera portada. Incluso un hombre con turbante, sí. La serie será paralela a la regular principal de Brian Michael Bendis, que además cuenta con una Star-Lord femenina y con Veneno. Ya son tercera franquicia tras Vengadores e Inhumanos. ¿Qué son los mutantes?
  Comics Online Guardians of Infinity
Izicomics te trae los mejores comics, mangas y libros completos en español, aquí podrás disfrutar de los mejores comics. Recuerda que puedes leer todos los comics completos de Marvel Comics y de muchas otras editoriales y sus personajes.
Este comic lleva como nombre "Guardians of Infinity" y está en formato CBR y en español.
¡Si te Gusto el Contenido no dudes Compartir con tus amigos en las redes sociales!
Guardians of Infinity [6/6]
¡Haz clic para puntuar esta entrada!