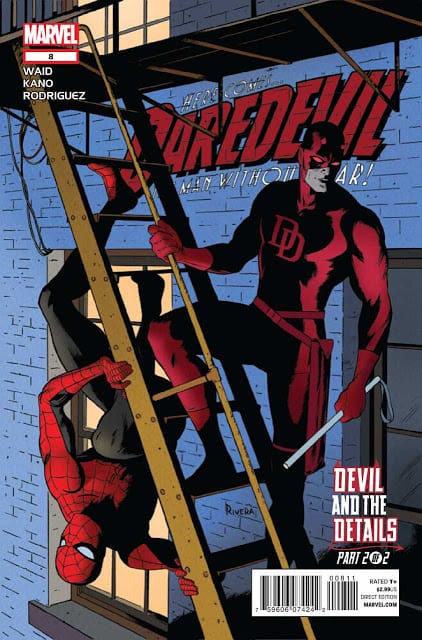 Ver Comic Devil and the Details
Idioma: Español
Editorial: Marvel comics
Formato : CBR
Devil and the Details, donde Black Cat se mete en problemas y es ayudada por Spider-Man, quien a su vez pidió ayuda (legal y heróica) de Daredevil, ésta podría pasar por una aventura normal de estos héroes, de no ser porque la manera de agradecer de Felicia a Matt es en sobremanera efusiva, dejándonos por entendido que lo más seguro es que iniciarán una relación sentimental.
Comics en CBR Devil and the Details
Izicomics te trae los mejores comics, mangas y libros completos en español, aquí podrás disfrutar de los mejores comics. Recuerda que puedes leer todos los comics completos de Marvel comics y de muchas otras editoriales y sus personajes.
Este comic lleva como nombre "Devil and the Details" y está en formato CBR y en español.
¡Si te Gusto el Contenido no dudes Compartir con tus amigos en las redes sociales!
Devil and the Details [12/12] (Contraseña: mar9celo3 )
¡Haz clic para puntuar esta entrada!