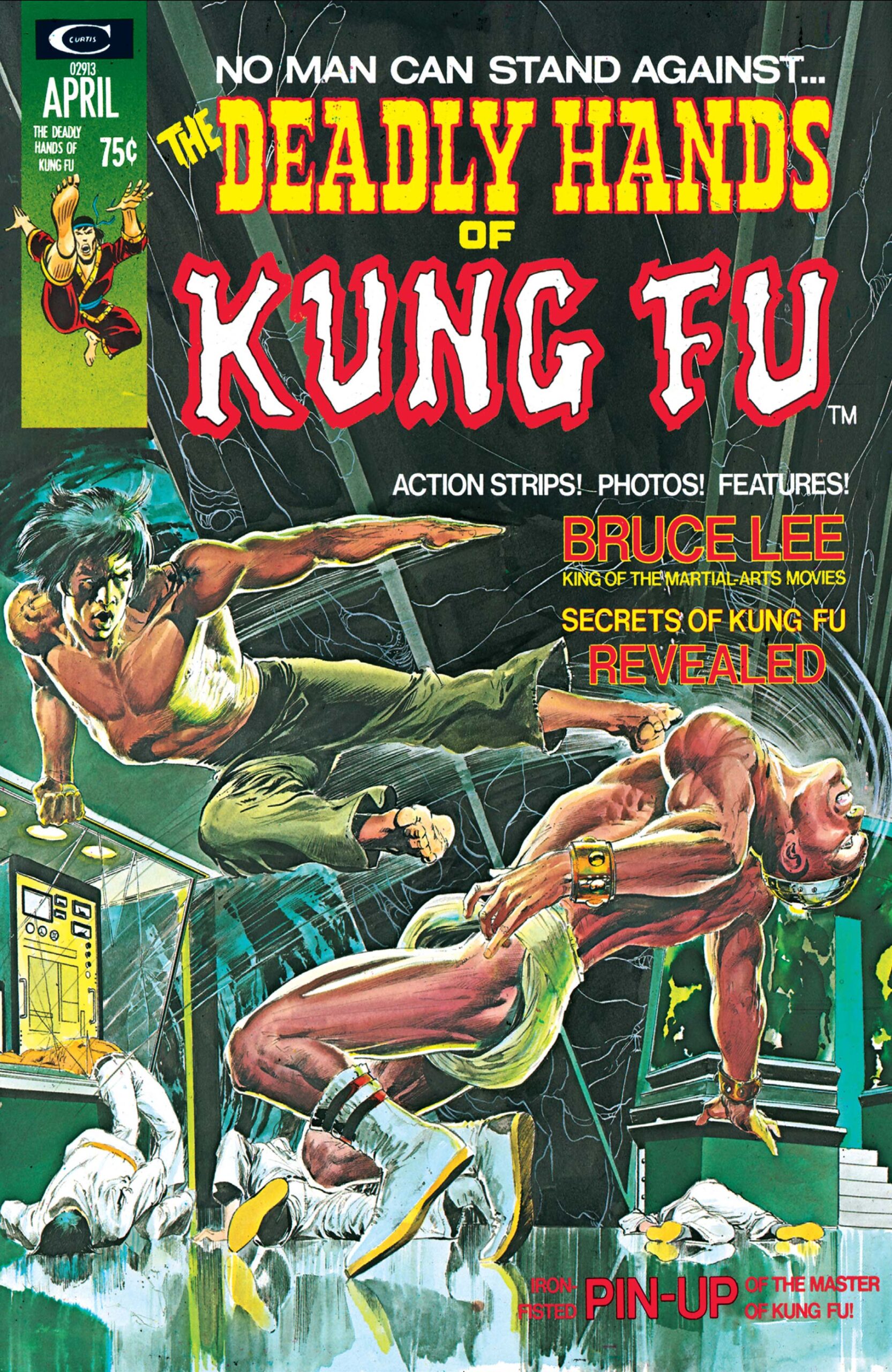 Descargar Comic Deadly Hands of Kung Fu Volumen 1
Idioma: Español
Editorial: Marvel comics
Formato : CBR
En 1974, la fiebre del kung fu golpeó a los Estados Unidos. Inmediatamente después del gran éxito de Master of Kung Fu, Marvel lanzó la increíble y enorme revista The Deadly Hands of Kung Fu. Encabezados por Shang-Chi, Iron Fist y los Hijos del Tigre. Con impresionantes portadas pintadas de gente como Neal Adams, ningún hombre podría enfrentarse a Deadly Hands.
Cada número presentaba no solo las aventuras artísticas de los más grandes héroes del kung fu de Marvel, sino también extensas entrevistas, guías de artes marciales, reportajes fotográficos y reseñas de películas, programas de televisión y libros.
Comics en CBR Deadly Hands of Kung Fu Volumen 1
Izicomics te trae los mejores comics, mangas y libros completos en español, aquí podrás disfrutar de los mejores comics. Recuerda que puedes leer todos los comics completos de Marvel comics y de muchas otras editoriales y sus personajes.
Este comic lleva como nombre "Deadly Hands of Kung Fu Volumen 1" y está en formato CBR y en español.
¡Si te Gusto el Contenido no dudes Compartir con tus amigos en las redes sociales!
Deadly Hands of Kung Fu Volumen 1 [33/33] (Contraseña: CBRcomics)
¡Haz clic para puntuar esta entrada!