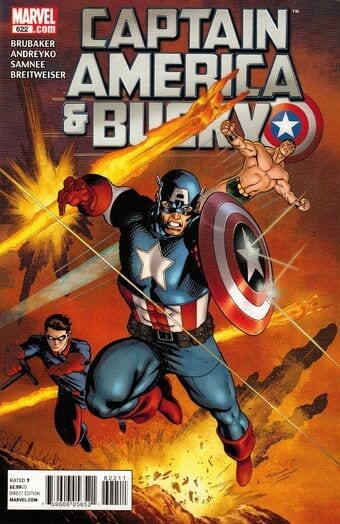 Leer Comics Captain America and Bucky Volumen 1
Idioma: Español
Editorial: Marvel Comics
Formato : CBR
¡Las estrellas invitadas originales de Human Torch como Capitán América se unen a Bucky en el presente, por primera vez? ¿Quién es este extraño gemelo del primer compañero de Cap, y de dónde vino?
¡El legado mortal de la antorcha humana original y el androide loco Adán II se revela como el Capitán América lucha contra un ejército de androides mortíferos! ¡Las estrellas en ascenso James Asmus y Francesco Francavilla se unen al ganador del Premio Eisner Ed Brubaker para una emocionante aventura en el futuro del pasado de Avenger!
   Descargar Comics Captain America and Bucky Volumen 1
Izicomics te trae los mejores comics, mangas y libros completos en español, aquí podrás disfrutar de los mejores comics. Recuerda que puedes leer todos los comics completos de Marvel Comics y de muchas otras editoriales y sus personajes.
Este comic lleva como nombre "Captain America and Bucky Volumen 1" y está en formato CBR y en español.
¡Si te Gusto el Contenido no dudes Compartir con tus amigos en las redes sociales!
Captain America and Bucky Volumen 1 (628 de 628)
¡Haz clic para puntuar esta entrada!