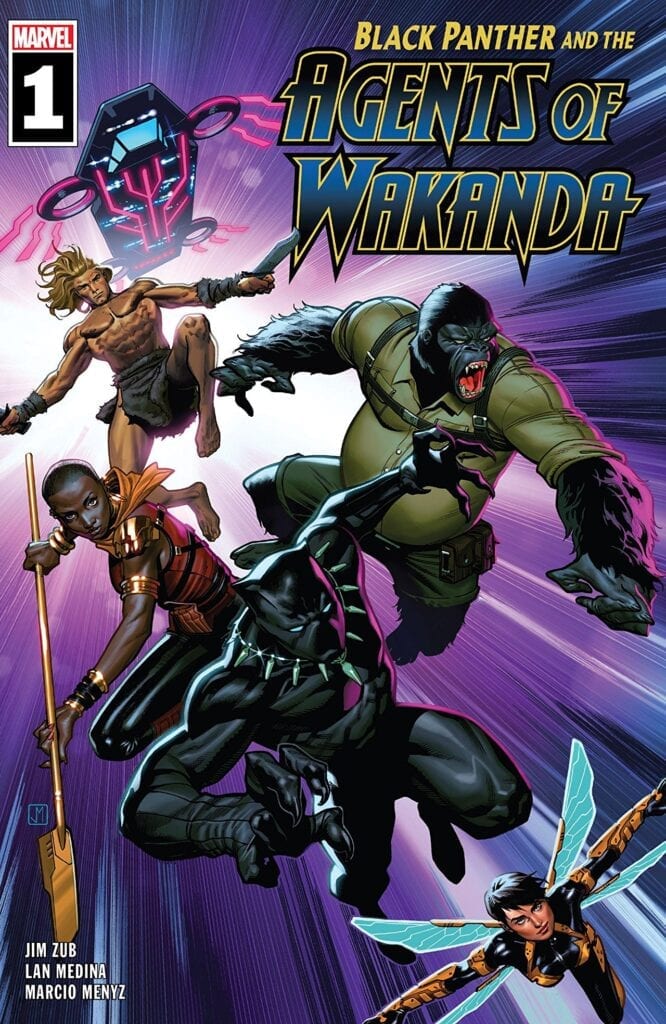 Ver comic Black Panther and The Agents of Wakanda Volumen 1
Idioma: Español
Editorial: Marvel Comics
Formato : CBR
WAKANDA EN TODO EL MUNDO! ¡Una serie de "Todo en marcha"! ¡De las páginas de las AVENGAS de Jason Aaron! Vampiros. Alienígenas. Reyes peces enojados. Los agentes de Wakanda elegidos por la Pantera Negra pueden manejarlo todo.
¿Y quién mejor para guiarlos que el rey del país más evolucionado tecnológicamente del mundo? Wakanda está haciendo olas en el mapa del mundo – y no todos son fanáticos.
Con la ayuda del General Okoye, T'Challa llevará a Gorilla-Man, Ka-Zar y Wasp a una lucha global por la supervivencia – para manejar las amenazas con las que S.H.I.E.L.D. sólo podría soñar!
Descargar comics Black Panther and The Agents of Wakanda Volumen 1
Izicomics te trae los mejores comics, mangas y libros completos en español, aquí podrás disfrutar de los mejores comics. Recuerda que puedes leer todos los comics completos de Marvel Comics y de muchas otras editoriales y sus personajes.
Este comic lleva como nombre "Black Panther and The Agents of Wakanda Volumen 1" y está en formato CBR y en español.
¡Si te Gusto el Contenido no dudes Compartir con tus amigos en las redes sociales!
Black Panther and The Agents of Wakanda Volumen 1 (8 de 8)