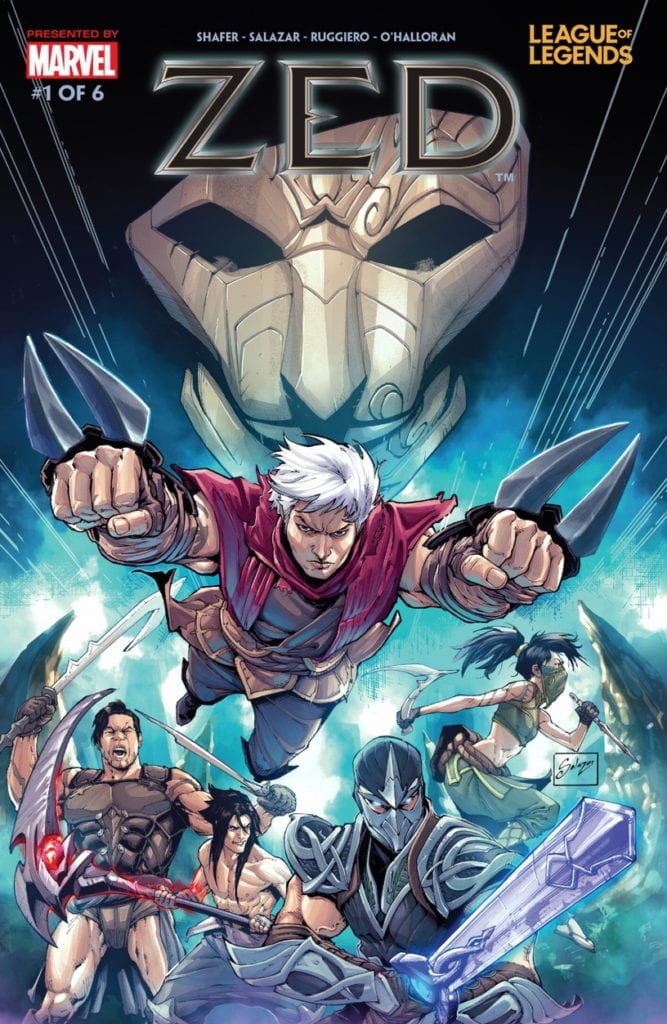 Leer Comic League of Legends: Zed Volumen 1
Idioma: Español
Editorial: Marvel Comics
Formato : PDF
En Jonia, una tierra llena de tradiciones y aún tambaleándose por la guerra, el otrora honorable guerrero llamado Zed lidera una banda de asesinos.
Después de que Zed asesinara a su maestro, su amigo de la infancia Shen ha tomado un camino diferente, heredando el antiguo manto de su padre como el Ojo del Crepúsculo y manteniendo el equilibrio mágico en Jonia.
Pero cuando Zed es atraído de vuelta a un pueblo donde él y Shen se encontraron una vez con un gran mal, un brutal asesino de su pasado resurge: ¡el psicópata mágicamente dotado Khada Jhin! ¿Trabajarán los dos enemigos jurados juntos para derrotar a Jhin o se destruirán el uno al otro primero?
  Leer Comic League of Legends: Zed Volumen 1
Izicomics te trae los mejores comics, mangas y libros completos en español, aquí podrás disfrutar de los mejores comics. Recuerda que puedes leer todos los comics completos de Marvel Comics y de muchas otras editoriales y sus personajes.
Este comic lleva como nombre "League of Legends: Zed Volumen 1" y está en formato PDF y en español.
¡Si te Gusto el Contenido no dudes Compartir con tus amigos en las redes sociales!
League of Legends: Zed Volumen 1 (5 de 5)
¡Haz clic para puntuar esta entrada!