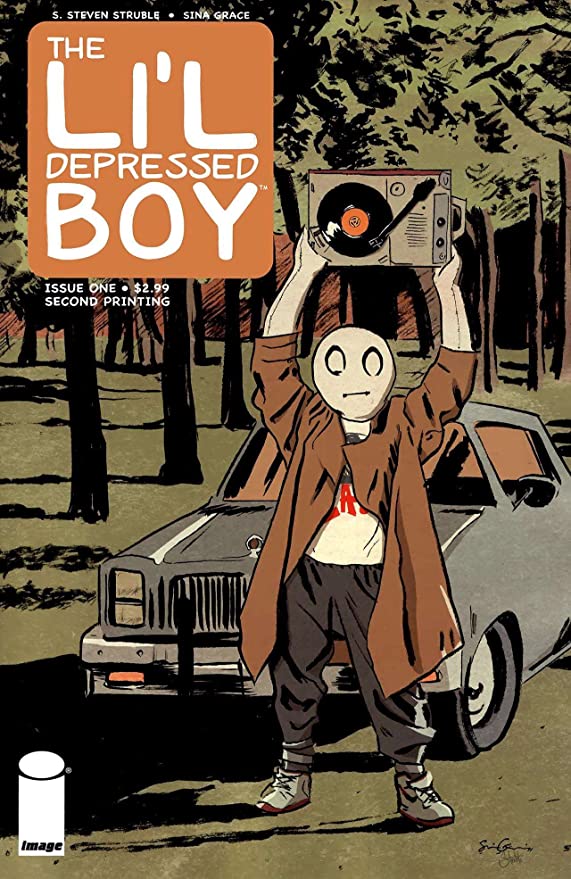 Descargar Comic The Lil Depressed Boy
Idioma: Español
Editorial: Image comics
Formato : CBR
Cuando el chico deprimido conoce a una misteriosa chica, ella lo saca de su alucinación y lo introduce en un mundo de fiestas en casas, conciertos de punk rock, peleas de zombis, láser tag y bolos de estilo. ¿Cómo va a averiguar su nombre? ¿Cuál sería el regalo de cumpleaños ideal para ella? Si no tiene palillos, ¿cómo consume el arroz frito?.
Comics en CBR The Lil Depressed Boy
Izicomics te trae los mejores comics, mangas y libros completos en español, aquí podrás disfrutar de los mejores comics. Recuerda que puedes leer todos los comics completos de Image comics y de muchas otras editoriales y sus personajes.
Este comic lleva como nombre "The Lil Depressed Boy" y está en formato CBR y en español.
¡Si te Gusto el Contenido no dudes Compartir con tus amigos en las redes sociales!
The Lil Depressed Boy [16/16]>
¡Haz clic para puntuar esta entrada!