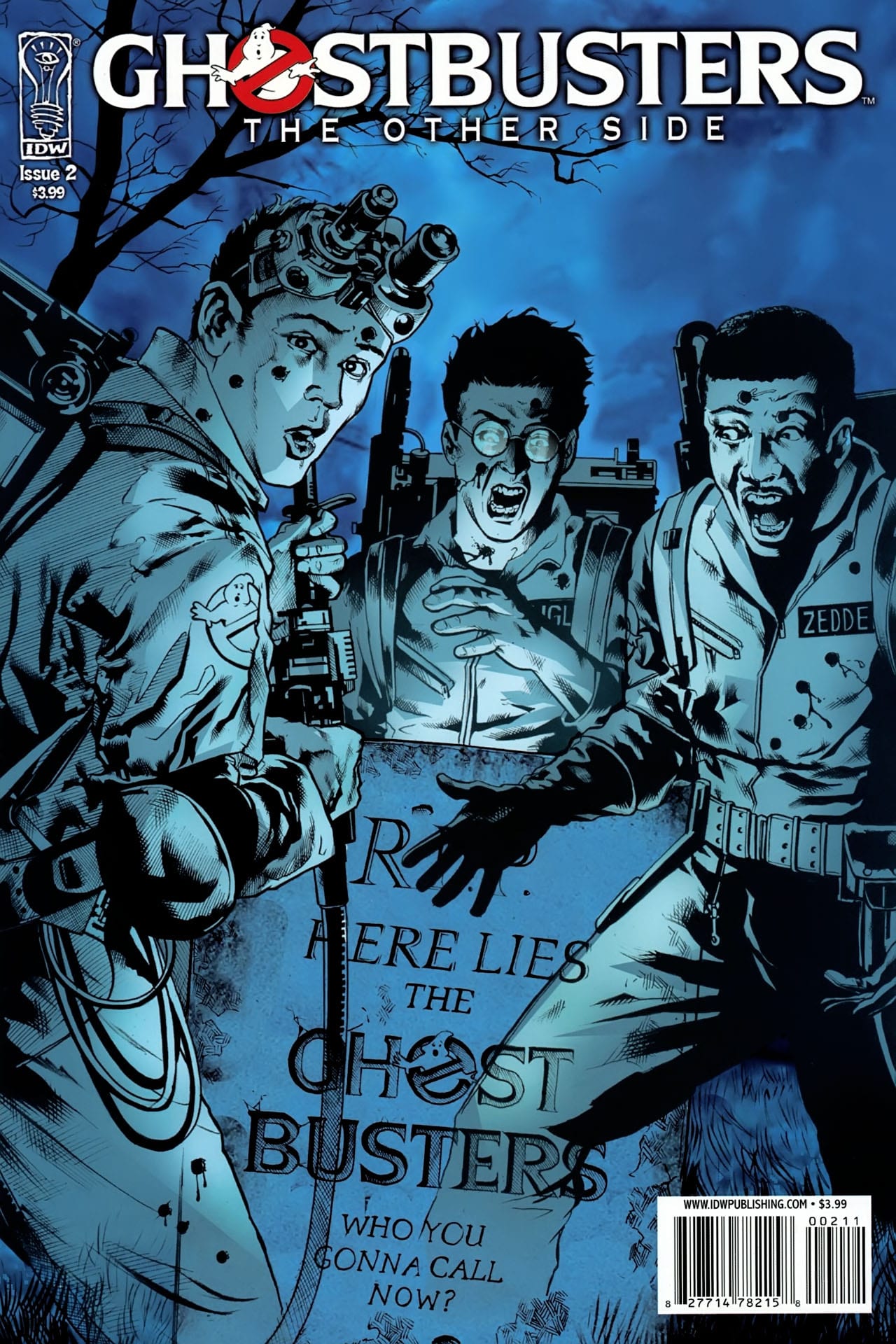 Descargar Comic Ghostbusters: The Other Side
Idioma: Español
Editorial: IDW
Formato : CBR
Contra todo pronóstico, la franquicia de Los Cazafantasmas ha sobrevivido hasta nuestros días a pesar de la falta de secuelas o cualesquiera proyectos reales de mérito. Supongo que una película memorable, una secuela un poco mas memorable, y dos divertida series de animación son lo único que necesitas para lograr un cierto nivel de la inmortalidad.
Ahora, con una nueva secuela ganando terreno, supuse que era el momento justo para traer otra miniserie de Los Cazafantasmas de IDW al blog. Egon, Ray, Peter, y Winston regresan para la que parece ser la ultima aventura de los cazafantasmas, quienes se verán atrapados en un embrollo de proporciones mortales cuando son asesinados.
Si leyeron bien, asesinados… a balazos, o sea nada de tramas complicadas, los matan y ya, ¿como podrán darle la vuelta a esta situacion? Bueno, eso es algo que solo podrán saber leyendo el cómic.
Comics en CBR Ghostbusters: The Other Side
Izicomics te trae los mejores comics, mangas y libros completos en español, aquí podrás disfrutar de los mejores comics. Recuerda que puedes leer todos los comics completos de IDW y de muchas otras editoriales y sus personajes.
Este comic lleva como nombre "Ghostbusters: The Other Side" y está en formato CBR y en español.
¡Si te Gusto el Contenido no dudes Compartir con tus amigos en las redes sociales!
Ghostbusters: The Other Side [4/4]
¡Haz clic para puntuar esta entrada!