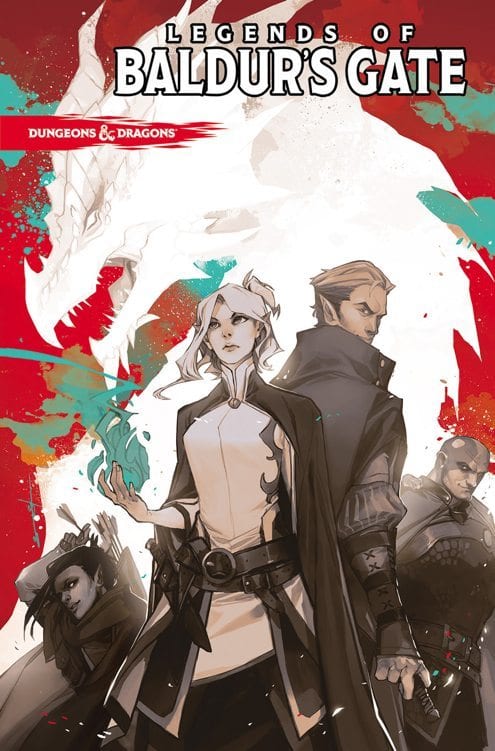 Descargar Comic Dungeons & Dragons: Legends of baldur's gate
Idioma: Español
Editorial: IDW
Formato : CBR
Las leyendas del pasado todavía resuenan con los héroes modernos de Baldur's Gate, y cuando una nueva amenaza se levanta, ¡un improbable trío se visten con el manto de héroes! Lanzado en conjunto con la próxima edición de mesa RPG de Dungeons & Dragons, la nueva serie contará con personajes nuevos y familiares, incluyendo el regreso del ranger favorito de los fans, ¡Minsc, y su hámster Boo!
¡Mal, te presento a mi espada! ¡Espada, te presento al mal! Generaciones han pasado desde que los héroes originales de Baldur's Gate salvaron la ciudad y los reinos. Ahora una nueva amenaza se levanta y un grupo improbable de inadaptados se lanza a la aventura.
Comics en CBR Dungeons & Dragons: Legends of baldur's gate
Izicomics te trae los mejores comics, mangas y libros completos en español, aquí podrás disfrutar de los mejores comics. Recuerda que puedes leer todos los comics completos de IDW y de muchas otras editoriales y sus personajes.
Este comic lleva como nombre "Dungeons & Dragons: Legends of baldur's gate" y está en formato CBR y en español.
¡Si te Gusto el Contenido no dudes Compartir con tus amigos en las redes sociales!
Dungeons & Dragons: Legends of baldur's gate [5/5]