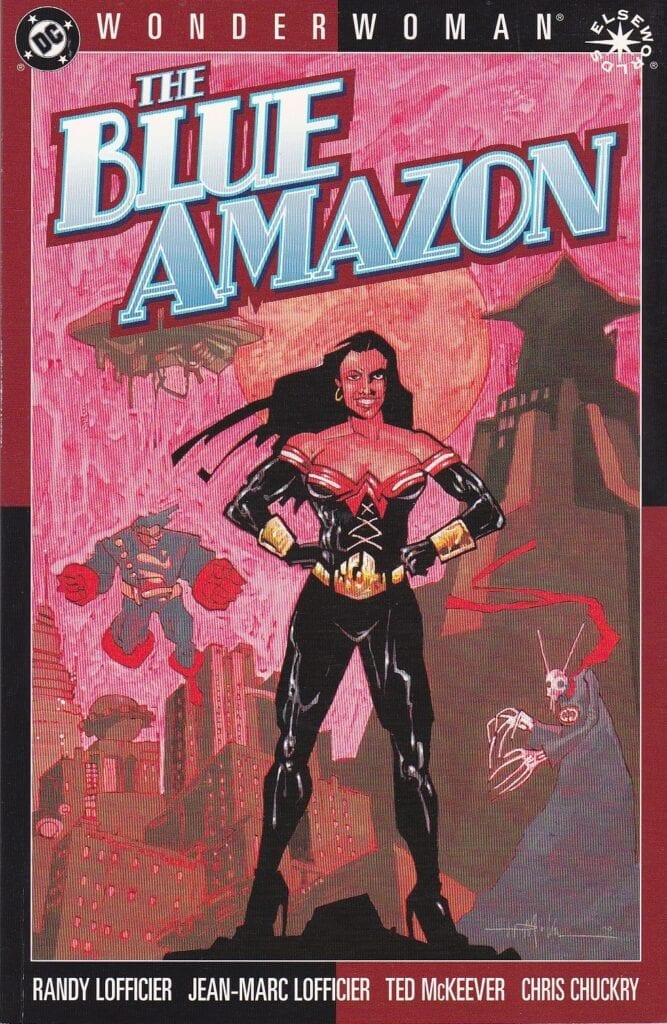 Leer Comics Wonder Woman: The Blue Amazon
Idioma: Español
Editorial: DC Comics
Formato : CBR
Este comic concluye la trilogía Elseworlds que comenzó con METROPOLIS de SUPERMAN y continuó con BATMAN: NOSFERATU. WONDER WOMAN: THE BLUE AMAZON se inspira en The Blue Angel (El ángel azul), de Josef Von Sternberg, y en Doctor Mabuse, de Fritz Lang, y rinde homenaje a los mismos lleva a WONDER-WOMAN, el tercer personaje clave del Universo DC, al Universo "Metrópolis".
También nos encontramos con la archienemiga de WONDER WOMAN THE CHEETAH y el malvado DOKTOR PSYKHO.
  Descargar Comics Wonder Woman: The Blue Amazon
Izicomics te trae los mejores comics, mangas y libros completos en español, aquí podrás disfrutar de los mejores comics. Recuerda que puedes leer todos los comics completos de DC Comics y de muchas otras editoriales y sus personajes.
Este comic lleva como nombre "Wonder Woman: The Blue Amazon" y está en formato CBR y en español.
¡Si te Gusto el Contenido no dudes Compartir con tus amigos en las redes sociales!
Wonder Woman: The Blue Amazon (1 de 1)