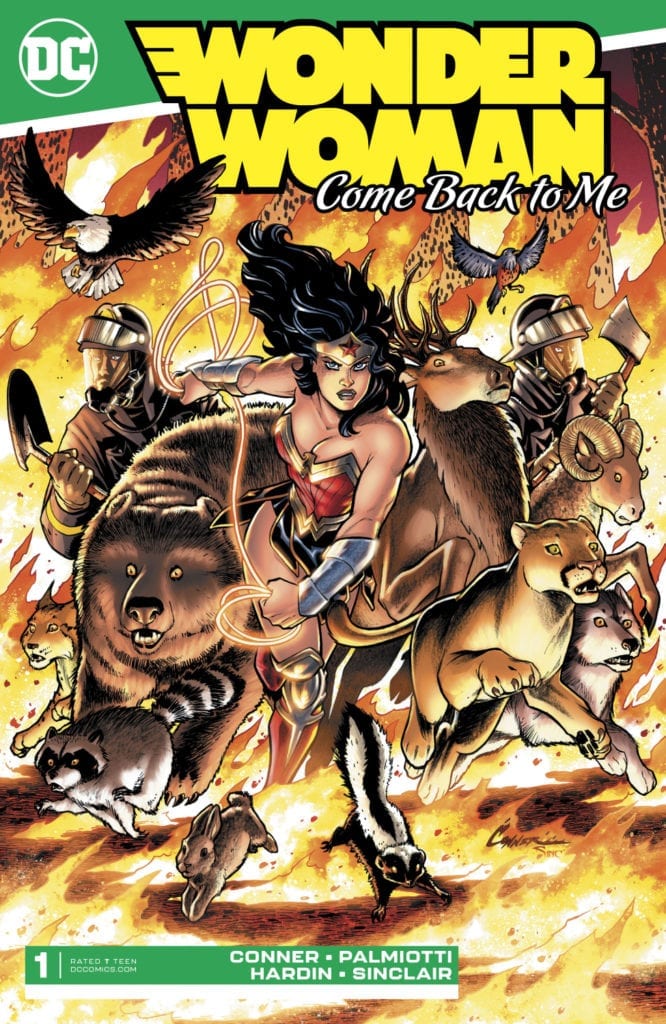 Leer Comics Wonder Woman: Come Back to Me
Idioma: Español
Editorial: DC Comics
Formato : CBR
Cuando Steve Trevor es llamado para realizar un vuelo de prueba de un nuevo avión experimental, termina perdido en el Triángulo de las Bermudas, ¡y depende de la Mujer Maravilla y de Etta Candy seguir su rastro hasta una misteriosa y salvaje isla! Estas historias escritas por Amanda Conner y Jimmy Palmiotti con arte de Chad Hardin fueron publicadas originalmente en JUSTICE LEAGUE GIANT #3-4!
  Comics Online Wonder Woman: Come Back to Me
Izicomics te trae los mejores comics, mangas y libros completos en español, aquí podrás disfrutar de los mejores comics. Recuerda que puedes leer todos los comics completos de DC Comics y de muchas otras editoriales y sus personajes.
Este comic lleva como nombre "Wonder Woman: Come Back to Me" y está en formato CBR y en español.
¡Si te Gusto el Contenido no dudes Compartir con tus amigos en las redes sociales!
Wonder Woman: Come Back to Me (6 de 6)