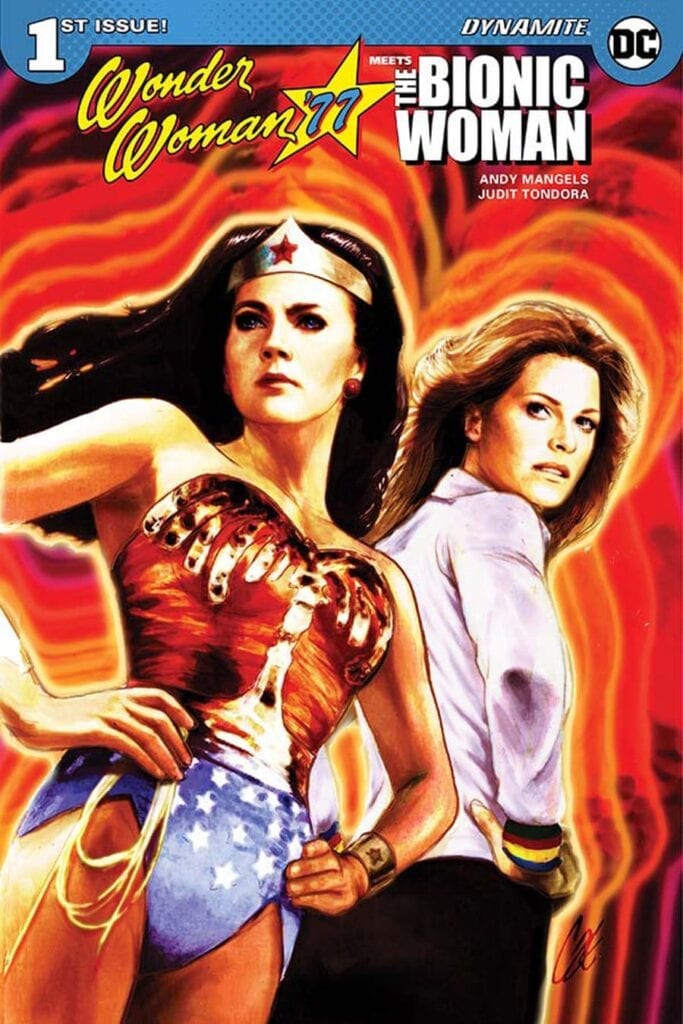 Descargar Comics Wonder Woman '77 Meets The Bionic Woman
Idioma: Español
Editorial: DC Comics/ Dynamite
Formato : CBR
Una fiesta como la de 1977 en este evento cruzado que los fans han querido durante décadas – ¡pero nunca pensaron que fuera posible! Ahora, Diana Prince conoce a Jaime Sommers… o deberíamos decir, la Mujer Maravilla conoce a la Mujer Biónica?
En esta miniserie llena de acción, los dos titanes de la televisión se unen para luchar contra una cábala pícara empeñada en causar estragos y robar armas mortales. ¿Se puede detener a CASTRA antes de que se revelen sus verdaderos objetivos y se pierdan vidas? Con superpoderes, mejoras biónicas, villanos sorpresa y un avión invisible, todo es posible.
 Leer Comics Wonder Woman '77 Meets The Bionic Woman
Izicomics te trae los mejores comics, mangas y libros completos en español, aquí podrás disfrutar de los mejores comics. Recuerda que puedes leer todos los comics completos de DC Comics/ Dynamite y de muchas otras editoriales y sus personajes.
Este comic lleva como nombre "Wonder Woman '77 Meets The Bionic Woman" y está en formato CBR y en español.
¡Si te Gusto el Contenido no dudes Compartir con tus amigos en las redes sociales!
Wonder Woman '77 Meets The Bionic Woman (6 de 6)
¡Haz clic para puntuar esta entrada!