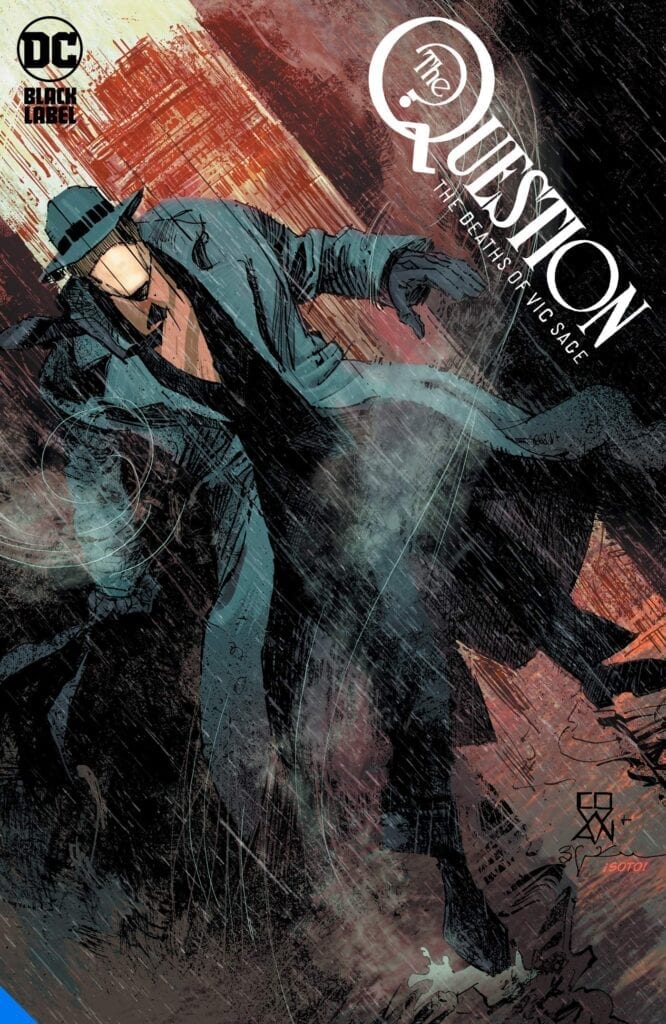 Descargar comic The Question: The Deaths of Vic Sage
Idioma: Español
Editorial: DC Comics
Formato : CBR
Durante años, Vic Sage ha usado la máscara sin rostro de la Pregunta para limpiar las calles de Hub City por pura fuerza de voluntad. Sabe distinguir el bien del mal. Sabe distinguir el negro del blanco.
¿Pero qué pasa cuando se ve involucrado en una conspiración que va desde las alturas del poder de Hub City hasta las profundidades de sus túneles subterráneos? ¿Qué pasa cuando las cosas dejan de ser blanco y negro y comienzan a ponerse un poco grises?
¿Y qué pasa cuando, en una cámara secreta en lo profundo de la ciudad, Vic Sage encuentra su propio fin… y su nuevo comienzo?
El escritor Jeff Lemire, ganador del premio Eisner, une sus fuerzas con el legendario equipo artístico de Denys Cowan y Bill Sienkiewicz para resucitar a Vic Sage y destruirlo una y otra vez…
Ver comics The Question: The Deaths of Vic Sage
Izicomics te trae los mejores comics, mangas y libros completos en español, aquí podrás disfrutar de los mejores comics. Recuerda que puedes leer todos los comics completos de DC Comics y de muchas otras editoriales y sus personajes.
Este comic lleva como nombre "The Question: The Deaths of Vic Sage" y está en formato CBR y en español.
¡Si te Gusto el Contenido no dudes Compartir con tus amigos en las redes sociales!
The Question: The Deaths of Vic Sage (3 de 3)