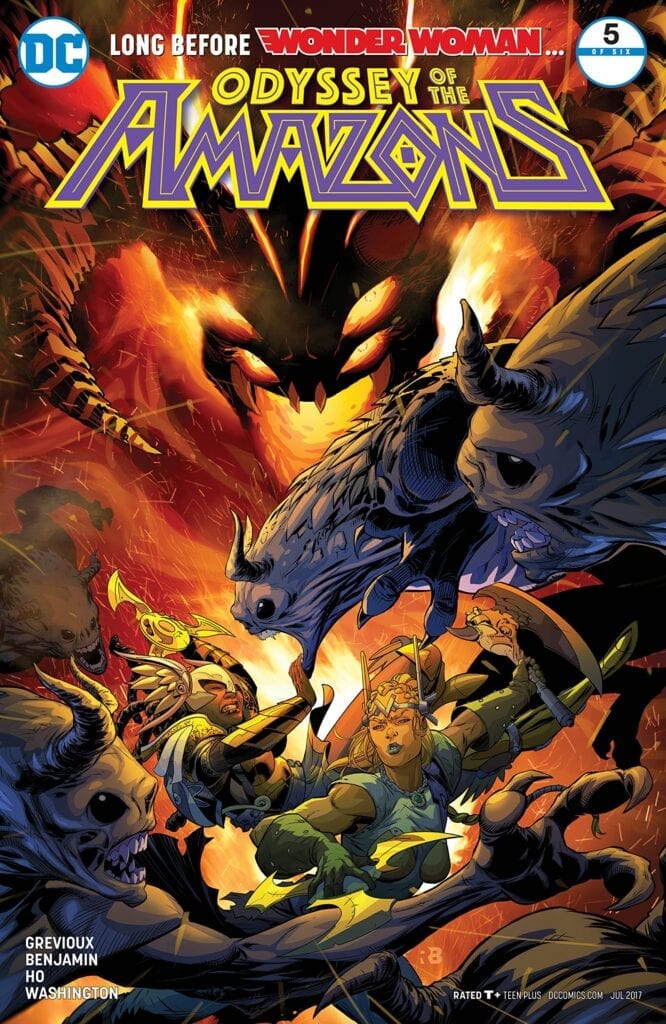 Descargar Comics The Odyssey of the Amazons
Idioma: Español
Editorial: DC Comics
Formato : CBR
Años antes del nacimiento de la Princesa Diana, un grupo de amazonas emprendió una búsqueda en todo el mundo para encontrar a otras de su tipo, y se encontró con criaturas y seres legendarios en el camino.
Pero su viaje pronto se convierte en una misión de rescate, ya que dos de los suyos son capturados por los legendarios Gigantes de la Tormenta de la mitología nórdica. Depende de su líder, el incondicional Hessia, mantenerlos unidos a través de las muchas pruebas que se avecinan.
 Ver Comics The Odyssey of the Amazons
Izicomics te trae los mejores comics, mangas y libros completos en español, aquí podrás disfrutar de los mejores comics. Recuerda que puedes leer todos los comics completos de DC Comics y de muchas otras editoriales y sus personajes.
Este comic lleva como nombre "The Odyssey of the Amazons" y está en formato CBR y en español.
¡Si te Gusto el Contenido no dudes Compartir con tus amigos en las redes sociales!
The Odyssey of the Amazons (6 de 6)