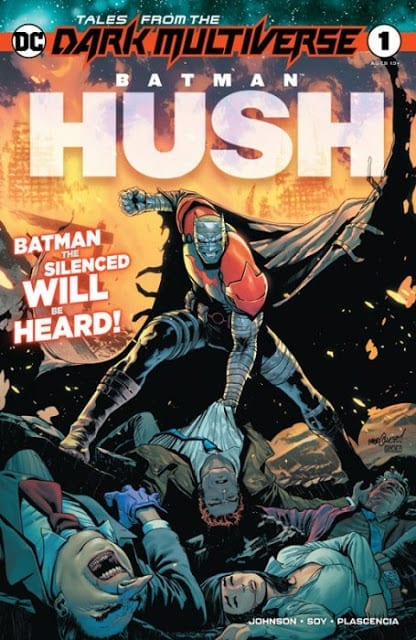 Comic en CBR Tales From The Dark Multiverse Batman Hush
Idioma: Español
Editorial: DC Comics
Formato : CBR
Tras el gran éxito de la serie Tales from the Dark Multiverse del año pasado, DC regresa con cinco nuevos cuentos que exploran líneas de tiempo oscuras y retorcidas que desarrollan algunas de las historias más icónicas de DC. Empieza con la historia que dio inicio a la era moderna de Batman … ¡»Hush»!
La historia histórica presentó al amigo de la infancia de Bruce Wayne, Tommy Elliot, mientras intentaba destruir al Caballero de la Noche … pero ¿y si Tommy hubiera arruinado la vida de Bruce cuando eran niños? ¡Tommy Elliot creció para convertirse en el Príncipe Oscuro de Gotham City con la ayuda de Talia al Ghul, Oswald Cobblepot, Harvey Dent y Jason Todd! Pero la venganza viene en forma de Batman el Silenciado … ¡quien destrozará la vida de Tommy!
Comics online Tales From The Dark Multiverse Batman Hush
Izicomics te trae los mejores comics, mangas y libros completos en español, aquí podrás disfrutar de los mejores comics. Recuerda que puedes leer todos los comics completos de DC Comics y de muchas otras editoriales y sus personajes.
Este comic lleva como nombre "Tales From The Dark Multiverse Batman Hush" y está en formato CBR y en español.
¡Si te Gusto el Contenido no dudes Compartir con tus amigos en las redes sociales!
Tales From The Dark Multiverse Batman Hush (1/1)
¡Haz clic para puntuar esta entrada!