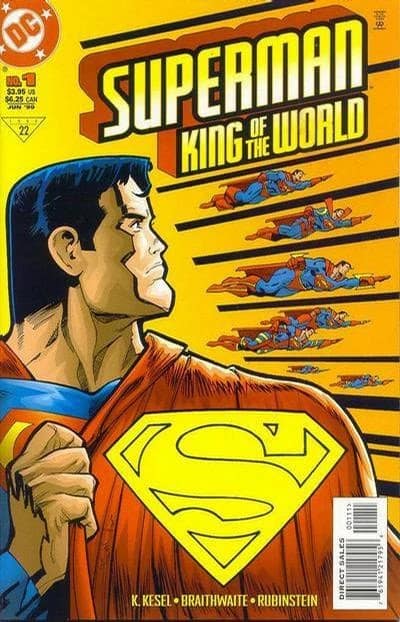 Descargar Comic Superman King Of The World
Idioma: Español
Editorial: DC Comics
Formato : CBR
La reportera de noticias Simone Deneige le dice al espectador que la pelea entre Superman y Dominus ha terminado. Superman le explica al mundo que Dominus tiene la capacidad de alterar la realidad y por eso se ha estado comportando de manera tan extraña.
Sin embargo, la batalla puede haber terminado, pero la guerra no. Dominus todavía está por ahí, y Superman y la JLA van a capturarlo a toda costa. Pronto se construye una torre de mando en Metrópolis, y Superman se sienta en ella como Rey del Mundo.
Comics en CBR Superman King Of The World
Izicomics te trae los mejores comics, mangas y libros completos en español, aquí podrás disfrutar de los mejores comics. Recuerda que puedes leer todos los comics completos de DC Comics y de muchas otras editoriales y sus personajes.
Este comic lleva como nombre "Superman King Of The World» y está en formato CBR y en español.
¡Si te Gusto el Contenido no dudes Compartir con tus amigos en las redes sociales!
Superman King Of The World >
¡Haz clic para puntuar esta entrada!