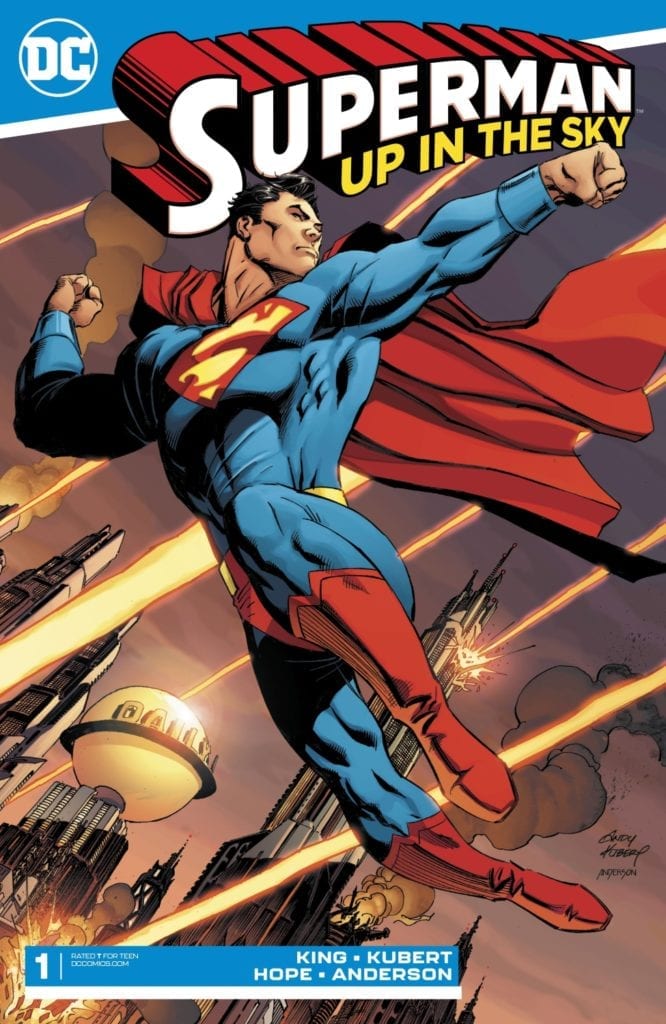 Ver Comic Superman: Up In the Sky
Idioma: Español
Editorial: DC Comics
Formato : CBR
Después de un allanamiento de morada que termina en asesinato, Superman es puesto en la pista de un misterio de Metrópolis por Batman, pero ¿puede incluso el Hombre de Acero descubrir la verdad detrás de estas trágicas muertes, o sus vínculos con el lejano mundo de Rann?
Estas historias de Tom King con arte de Andy Kubert, protagonizadas por Linterna Verde y otros héroes, fueron publicadas originalmente en SUPERMAN GIANT #3 y #4.
Leer Comic Superman: Up In the Sky
Izicomics te trae los mejores comics completos en español, aquí podrás disfrutar de los mejores comics. Recuerda que puedes leer todos los comics completos de DC Comics y de muchas otras editoriales y sus personajes.
Este comic lleva como nombre "Superman: Up In the Sky" y está en formato CBR y en español.
¡Si te Gusto el Contenido no dudes Compartir con tus amigos en las redes sociales!
Superman: Up In the Sky (6 de 6)
¡Haz clic para puntuar esta entrada!