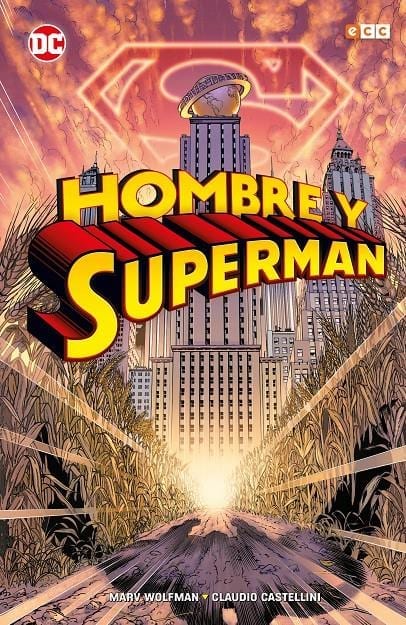 Ver Comic Man and Superman
Idioma: Español
Editorial: DC Comics
Formato : CBR
"Esta es la mejor historia de Superman que he escrito". Así dice la leyenda viva Marv Wolfman, y cuando has escrito cientos de historias de Superman como él, significa mucho.
Esta joya de narración, escrita y dibujada desde 2006-2009 para la serie SUPERMAN CONFIDENTIAL, explota de los archivos de DC como un relato triunfante de los fatídicos primeros días de Clark Kent en Metrópolis, que no fueron nada fáciles.
Sus primeros fracasos casi aseguraron que nunca hubiera un héroe llamado Superman.
Leer Comic Man and Superman
Izicomics te trae los mejores comics completos en español, aquí podrás disfrutar de los mejores comics. Recuerda que puedes leer todos los comics completos de DC Comics y de muchas otras editoriales y sus personajes.
Este comic lleva como nombre "Man and Superman" y está en formato CBR y en español.
¡Si te Gusto el Contenido no dudes Compartir con tus amigos en las redes sociales!
Man and Superman (1 de 1)
¡Haz clic para puntuar esta entrada!