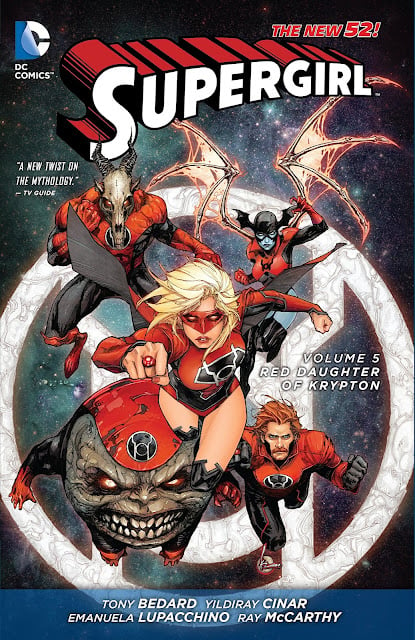 Descargar Comic Supergirl: Red Daughter Of Krypton
Idioma: Español
Editorial: DC Comics
Formato : CBR
Está harta de que la gente la mangonee, se aproveche de ella y la traicione. Está harta de sentirse indefensa, perdida y descartada. Ha terminado con la esperanza, la fe y la aceptación.
Ahora, lo único que le queda es la rabia. Y quemará el universo antes de dejar que otra persona le diga quién debe ser. El viaje de Supergirl como Linterna Roja comienza aquí.
Comics en CBR Supergirl: Red Daughter Of Krypton
Izicomics te trae los mejores comics, mangas y libros completos en español, aquí podrás disfrutar de los mejores comics. Recuerda que puedes leer todos los comics completos de DC Comics y de muchas otras editoriales y sus personajes.
Este comic lleva como nombre "Supergirl: Red Daughter Of Krypton» y está en formato CBR y en español.
¡Si te Gusto el Contenido no dudes Compartir con tus amigos en las redes sociales!
Supergirl: Red Daughter Of Krypton >
¡Haz clic para puntuar esta entrada!