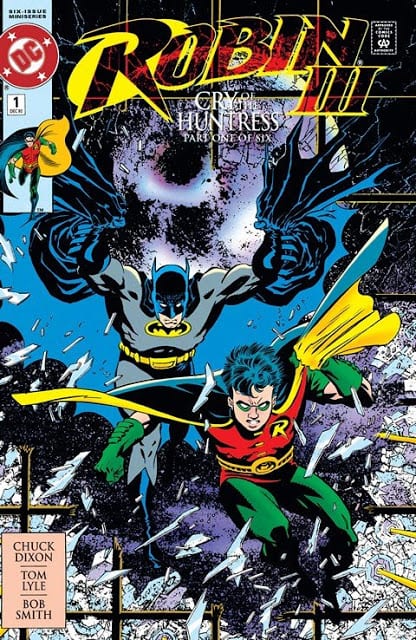 Leer Comic Robin III: Cry of the Huntress
Idioma: Español
Editorial: Dc comics
Formato : CBR
¡The Boy Wonder regresa con la tercera y última entrega de sus títulos de series limitadas de Chuck Dixon y Tom Lyle! Una guerra de pandillas ha estallado en Gotham y King Snake y los Dragones Fantasma intentan desesperadamente mantenerse firmes contra Artel, ¡y Robin y la Cazadora deben detenerlos a todos!
Comics en CBR Robin III: Cry of the Huntress
Izicomics te trae los mejores comics, mangas y libros completos en español, aquí podrás disfrutar de los mejores comics. Recuerda que puedes leer todos los comics completos de Dc comics y de muchas otras editoriales y sus personajes.
Este comic lleva como nombre "Robin III: Cry of the Huntress" y está en formato CBR y en español.
¡Si te Gusto el Contenido no dudes Compartir con tus amigos en las redes sociales!
Robin III: Cry of the Huntress [6/6]
¡Haz clic para puntuar esta entrada!