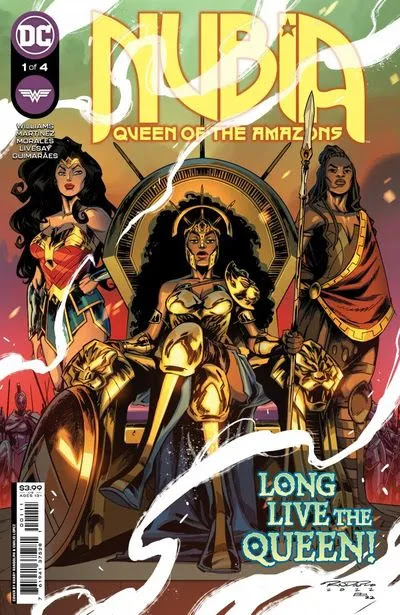 Descargar Comic Nubia Queen of the Amazons
Idioma: Español
Editorial: DC Comics
Formato : CBR
Nubia puede ser reina, pero no todas las amazonas llaman hogar a Themyscira, lo que lleva a la nueva monarca a dejar Themyscira por primera vez en décadas para servir a su pueblo de una manera que Hippolyta nunca tuvo la oportunidad de hacer.
Ahora, mientras se embarca en su gira por Man's World para mostrar la hermandad recién establecida, se encontrará con alegría, desconfianza y peligro.
Comics en CBR Nubia Queen of the Amazons
Izicomics te trae los mejores comics, mangas y libros completos en español, aquí podrás disfrutar de los mejores comics. Recuerda que puedes leer todos los comics completos de DC Comics y de muchas otras editoriales y sus personajes.
Este comic lleva como nombre "Nubia Queen of the Amazons» y está en formato CBR y en español.
¡Si te Gusto el Contenido no dudes Compartir con tus amigos en las redes sociales!
Nubia Queen of the Amazons [1/4] >
¡Haz clic para puntuar esta entrada!