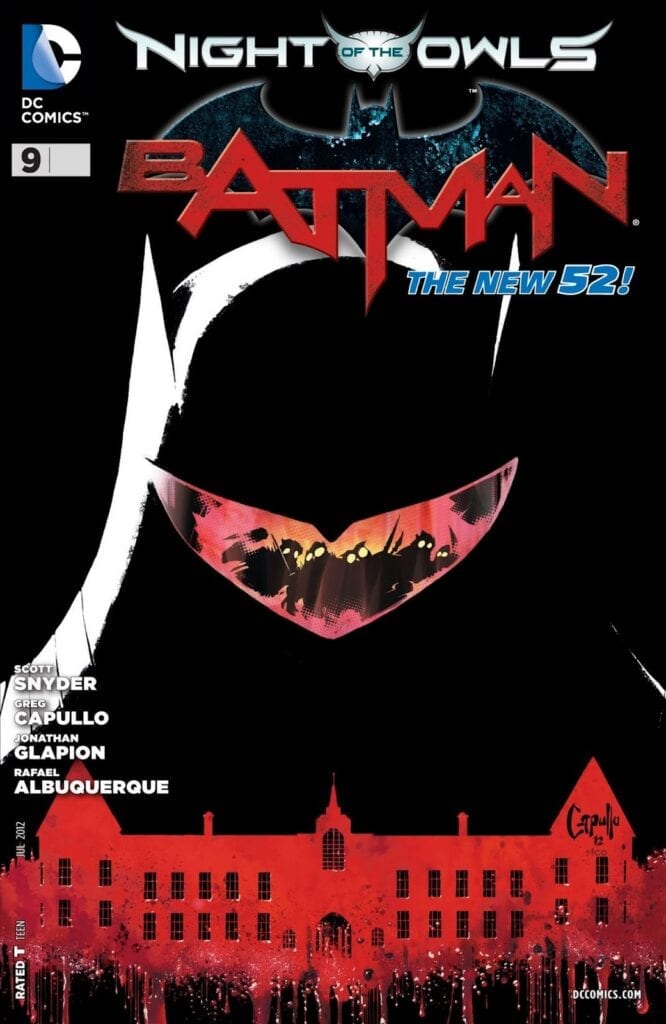 Leer Comic Batman: The Night of the Owls
Idioma: Español
Editorial: DC comics
Formato : CBR
El tribunal de los Búhos, despliega su plan maestro al lanzar una legión de Talons para asesinar a todas las personas influyentes de Gotham City, entre los que destacan Familias o herederos de la elite, como Bruce Wayne y Oswald Cobblepot.
Sus objetivos también son mandatarios del departamento de Policía, entre los que destaca James Gordon y funcionarios públicos, como el joven candidato Lincoln March.
A estas instancias, Bruce Wayne se cuestiona su comprensión y entendimiento dela Ciudad que una vez se juro proteger.Resumiendo ambos arcos: Tras siniestros acontecimientos, Batman descubre la sociedad secreta de los Búhos, agentes que controlan a Gotham desde las sombras hace más de 200 años.
Batman nunca fue considerado una amenaza por ellos hasta ahora y la sociedad lo capturara y torturara de formas que ningún enemigo lo hizo antes.
Comics en CBR Batman: The Night of the Owls
Izicomics te trae los mejores comics, mangas y libros completos en español, aquí podrás disfrutar de los mejores comics. Recuerda que puedes leer todos los comics completos de DC comics y de muchas otras editoriales y sus personajes.
Este comic lleva como nombre "Batman: The Night of the Owls" y está en formato CBR y en español.
¡Si te Gusto el Contenido no dudes Compartir con tus amigos en las redes sociales!
Batman: The Night of the Owls [9/9] (contraseña: mar9celo3)
¡Haz clic para puntuar esta entrada!