¡Haz clic para puntuar esta entrada!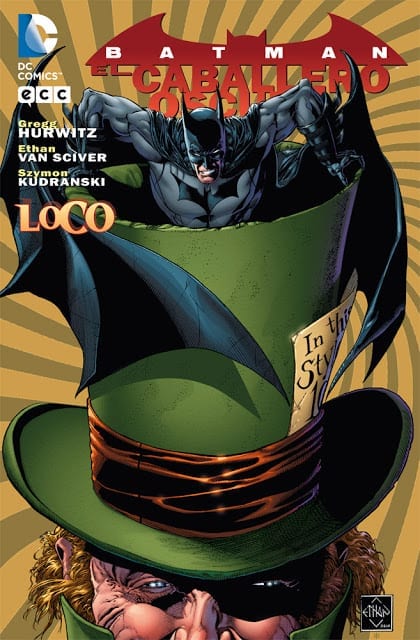 Descargar Comic Batman The Dark Knight: Loco
Idioma: Español
Editorial: Dc comics
Formato : CBR
"¡Feliz no cumpleaños, Jervis Tetch!" Es lo que el Sombrerero Loco amenaza con hacer gritar a Gotham entera cuando, sirviéndose de una franquicia de puestos de venta llamada Krazy Hatz, inicia otra de sus campañas para dominar a los habitantes de la ciudad mediante sus dispositivos de control mental.
El diminuto villano solo puede parecer un adversario menor a ojos de quien se niegue a ver, porque en estas páginas, donde rememora su ignominiosa infancia y lo que le llevó a convertirse en lo que es, tendrá ocasión de dejar claro lo terrible que puede resultar alguien con sus habilidades.
Comics online Batman The Dark Knight: Loco
Izicomics te trae los mejores comics, mangas y libros completos en español, aquí podrás disfrutar de los mejores comics. Recuerda que puedes leer todos los comics completos de Dc comics y de muchas otras editoriales y sus personajes.
Este comic lleva como nombre "Batman The Dark Knight: Loco" y está en formato CBR y en español.
¡Si te Gusto el Contenido no dudes Compartir con tus amigos en las redes sociales!
Batman The Dark Knigh: Loco