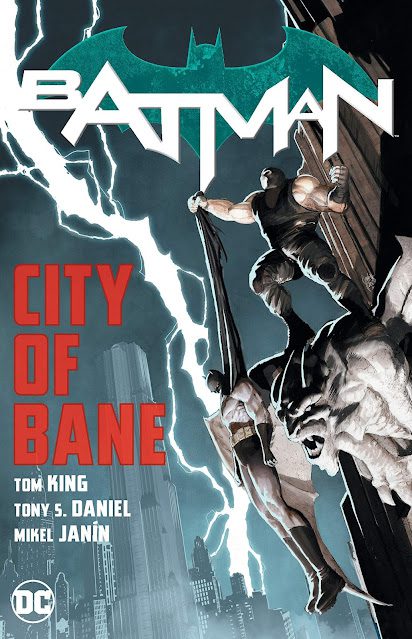 Descargar Comic Batman: The City Of Bane
Idioma: Español
Editorial: DC Comics
Formato : CBR
El Caballero Nocturno tenía la sospecha de que había alguien acechando en las sombras conspirando contra él. Ha habido una mano invisible orquestando estos eventos.
Y aunque el verdadero villano aún no se ha revelado, sus secuaces están comenzando a dar un paso adelante y derribar al Murciélago de una vez por todas, comenzando con Thomas Wayne, el Batman del universo Flashpoint.
Justo cuando sus enemigos pensaban que lo habían logrado con Bane al mando, Batman está de regreso en Gotham y está listo para recordarles cómo se siente la justicia… y cómo duele cuando te golpean en la cara. Pero, ¿Batman está listo para enfrentarse al enemigo que lo derrotó peor que cualquier otro que haya venido antes?
Comics en CBR Batman: The City Of Bane
Izicomics te trae los mejores comics, mangas y libros completos en español, aquí podrás disfrutar de los mejores comics. Recuerda que puedes leer todos los comics completos de DC Comics y de muchas otras editoriales y sus personajes.
Este comic lleva como nombre "Batman: The City Of Bane» y está en formato CBR y en español.
¡Si te Gusto el Contenido no dudes Compartir con tus amigos en las redes sociales!
Batman: The City Of Bane [1/1]
¡Haz clic para puntuar esta entrada!