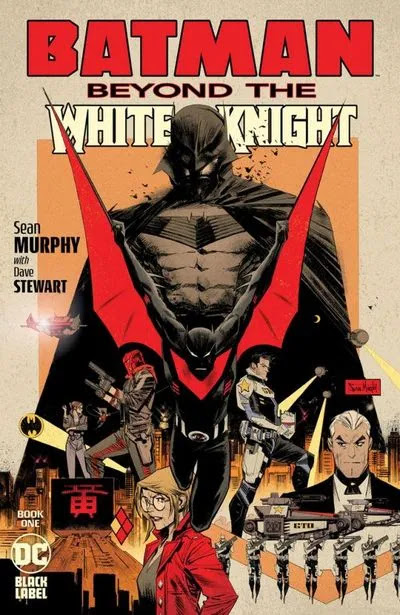 Descargar Comic Batman: Beyond The White Knight
Idioma: Español
Editorial: DC Comics
Formato : CBR
En diez años pueden pasar muchas cosas, especialmente en Gotham City. Los verdaderos criminales siguen ahí fuera, incluso mientras Batman, alias Bruce Wayne, está en la cárcel.
Derek Powers, el director general de Gotham Motors, se ha hecho con el control de las propiedades de la familia Wayne y está transformando el GTO y la ciudad que se han comprometido a custodiar.
El índice de criminalidad ha disminuido, pero ¿a qué precio? En la ciudad ha aparecido un nuevo Batman, y sólo Bruce es completamente consciente de los peligros que le acechan.
Es hora de poner el manto a descansar de una vez por todas, pero necesitará la ayuda de uno de sus hijos largamente olvidados. Aparece Jason Todd… ¿es el primer Robin?
Comics en CBR Batman: Beyond The White Knight
Izicomics te trae los mejores comics, mangas y libros completos en español, aquí podrás disfrutar de los mejores comics. Recuerda que puedes leer todos los comics completos de DC Comics y de muchas otras editoriales y sus personajes.
Este comic lleva como nombre "Batman: Beyond The White Knight» y está en formato CBR y en español.
¡Si te Gusto el Contenido no dudes Compartir con tus amigos en las redes sociales!
Batman: Beyond The White Knight [2/8] >
¡Haz clic para puntuar esta entrada!