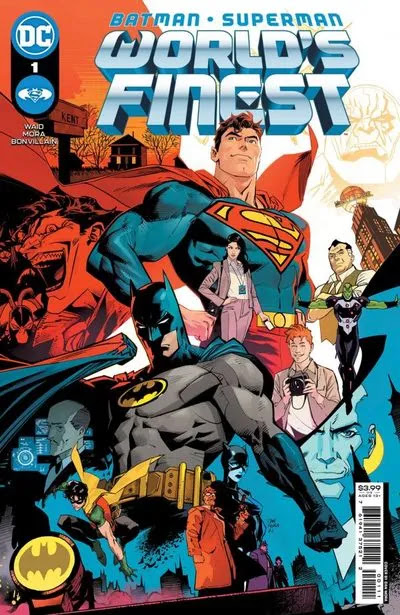 Descargar Comic Batman and Superman World Finest
Idioma: Español
Editorial: DC Comics
Formato : CBR
El caballero oscuro. El hombre de Acero. Son los dos mejores superhéroes que el mundo haya conocido… ¡y están juntos de nuevo en una nueva serie épica de los talentos legendarios de Mark Waid y Dan Mora!
En un pasado no muy lejano, los poderes de Superman están sobrecargados por un devastador ataque químico del villano Metallo… y el único aliado al que el ultrapoderoso Hombre del Mañana puede recurrir en esta hora turbulenta es la propia oscura venganza de Gotham: el batman Un estallido de poder casi fatal lleva a Bruce Wayne a sus propias medidas extremas para ayudar a su amigo… reclutando nada menos que a la Patrulla Condenada en busca de ayuda.
Son los superhéroes más grandes del mundo del mayor talento de cómics del mundo en una experiencia épica de cómics que da inicio a los próximos grandes eventos en la DCU. Prepárate, es hora de volar.
Comics en CBR Batman and Superman World Finest
Izicomics te trae los mejores comics, mangas y libros completos en español, aquí podrás disfrutar de los mejores comics. Recuerda que puedes leer todos los comics completos de DC Comics y de muchas otras editoriales y sus personajes.
Este comic lleva como nombre "Batman and Superman World Finest» y está en formato CBR y en español.
¡Si te Gusto el Contenido no dudes Compartir con tus amigos en las redes sociales!
Batman and Superman World Finest [5/5??] >
¡Haz clic para puntuar esta entrada!