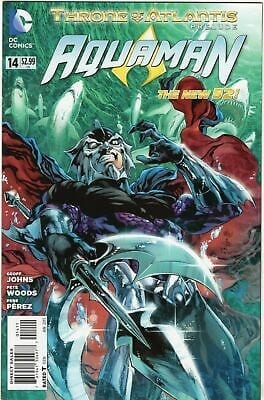 Ver Comics Aquaman throne of atlantis
Idioma: Español
Editorial: DC Comics
Formato : CBR
Era inevitable! Las tensiones entre Atlantis y el mundo de la superficie alcanzan su punto más álgido cuando el Señor del Océano decide que ha llegado la hora de destruir Boston.
¿De qué lado se pondrá Aquaman? ¿Será capaz de enfrentarse a sus antiguos súbditos a pesar de que quizás tengan razón? ¡Bienvenidos a una batalla tan cruenta que hasta la Liga de la Justicia necesita ayuda externa para solucionar el conflicto!.
   Comics Online Aquaman throne of atlantis
Izicomics te trae los mejores comics, mangas y libros completos en español, aquí podrás disfrutar de los mejores comics. Recuerda que puedes leer todos los comics completos de DC Comics y de muchas otras editoriales y sus personajes.
Este comic lleva como nombre "Aquaman throne of atlantis" y está en formato CBR y en español.
¡Si te Gusto el Contenido no dudes Compartir con tus amigos en las redes sociales!
Aquaman throne of atlantis [7/7]