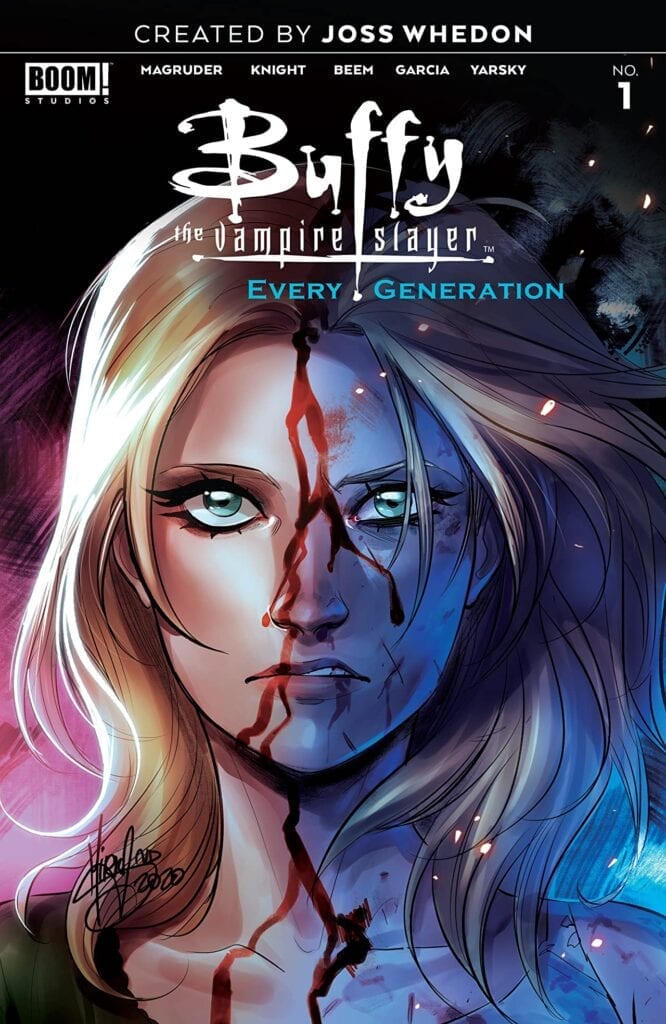 Descargar comic Buffy The Vampire Slayer: Every Generation
Idioma: Español
Editorial: Boom! Studios
Formato : CBR
Los orígenes secretos de algunas de las Cazadoras más importantes de la historia… y la primera aparición de un nuevo personaje con una cara familiar que cambiará la forma de ver a Buffy y todo lo relacionado con su mundo.
Este es el cómic de Buffy del que todos hablarán y el nuevo personaje más importante en más de veinte años.
Ver comics Buffy The Vampire Slayer: Every Generation
Izicomics te trae los mejores comics, mangas y libros completos en español, aquí podrás disfrutar de los mejores comics. Recuerda que puedes leer todos los comics completos de Boom! Studios y de muchas otras editoriales y sus personajes.
Este comic lleva como nombre "Buffy The Vampire Slayer: Every Generation" y está en formato CBR y en español.
¡Si te Gusto el Contenido no dudes Compartir con tus amigos en las redes sociales!
Buffy The Vampire Slayer: Every Generation (1 de 1)