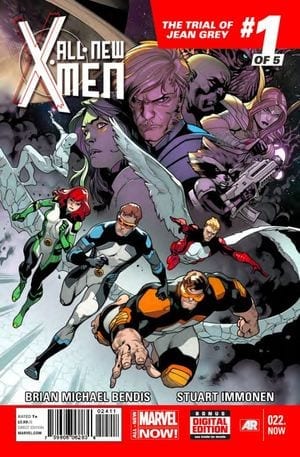 Ver Comic Trial of Jean Grey
Idioma: Español
Editorial: Marvel Comics
Formato : CBR

The Trial of Jean Grey retoma la historia con las consecuencias de Battle of the Atom. El imperio de Shi'ar secuestra a la joven Jean Grey y la condena a responder por sus actos como el Fénix Oscuro de su época adulta. Esto obliga a los X-Men a tomar cartas en el asunto uniendo fuerzas con los Guardianes de la Galaxia.
No hay tiempo para que los mutantes desplazados en el tiempo recuperen el aliento después de los momentos finales de la Batalla del átomo, especialmente ahora que todo el Universo Marvel ha sido alertado de que Jean Gray, el antiguo y más aterrador anfitrión del Fénix a los ojos de muchos, parece estar vivo y bien.
Marvel Comics Trial of Jean Grey
Si crees que Battle of the Atom e INFINITY ponen a prueba a los héroes más incomprendidos de Marvel, solo espera a ver lo que el escritor Brian Michael Bendis tiene reservado para ALL-NEW X-MEN y GUARDIANES DE LA GALAXIA.
Junto a Bendis para esta historia de arte estarán Stuart Immonen de ALL-NEW X-MEN y Sara Pichelli de GUARDIANES DE GALAXIA. "The Trial of Jean Grey" pondrá el miedo al Fénix en este equipo adolescente por primera vez.
Se trata del primer cómic cross over donde estos equipos trabajan juntos.
[sociallocker id=307][/sociallocker]
Realiza tu pedido por acá!