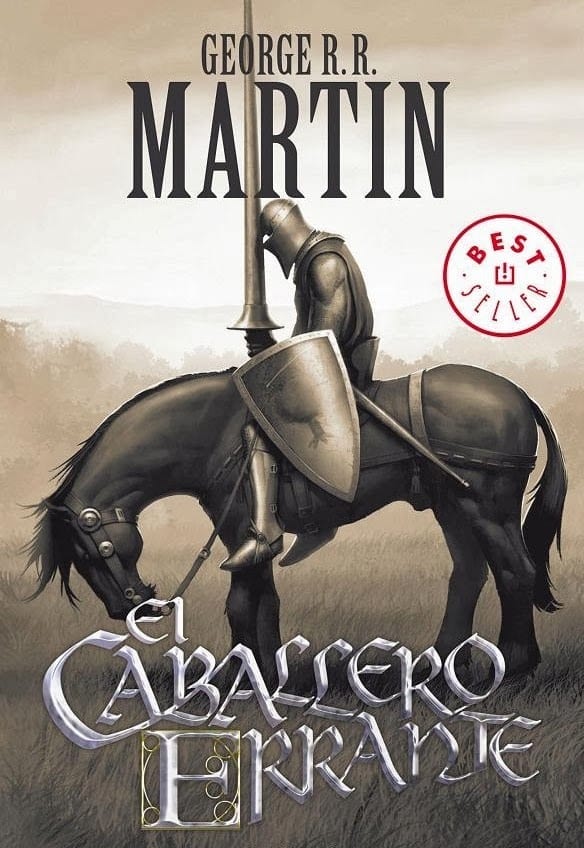 Ver Comic The Hedge Knight
Idioma: Español
Formato : PDF
Resumen
Leer Comic The Hedge Knight: El Caballero Errante (título original en inglés: The Hedge Knight) es una historia corta escrita por George R. R. Martin que apareció por primera vez el 25 de agosto de 1998 en la antología Legends. La cual fue una colección de historias de varios autores tales como Stephen King y editada por Robert Silverberg. Es el primero de los Cuentos de Dunk y Egg y sirve como precuela a los eventos de Canción de Hielo y Fuego.
 La historia se situa un centenar de años antes de los hechos de Game of Thrones .Cuando los Siete Reinos de Poniente disfrutaban de una relativa paz bajo el gobierno de la dinastía Targaryen.
La acción gira en torno a Dunk, el escudero del anciano y errante Ser Arlan Pennytree, quien acompañaba a Arlan mientras recorría el continente poniendo su habilidad al servicio de los grandes señores, como todo caballero debería hacer. Cuando Ser Arlan muere, Dunk decide convertirse en caballero a pesar de carecer de abolengo noble. Así, todo buen caballero debe participar en los torneos, y da la casualidad que en Prado de Ashford se celebra uno.  Tras vender alguno de los enseres del viejo Arlan, Dunk se prepara para participar en el torneo.
Novelas Gráficas The Hedge Knight
Izicomics te trae los mejores comics completos en español, aquí podrás disfrutar de los mejores Comics en español , recuerda que puedes descargar todos los comics completos de Marvel Comics, DC Comics y de muchas otras editoriales y sus personajes. Este comic lleva como nombre "The Hedge Knight" y está en formato PDF y en español. Si te Gusto el Contenido no dudes Compartir con tus amigos en las redes sociales.
No olvides Leer el Comic Gratis
---
Aquí abajo te presentamos todos los capitulos
Comic The Hedge Knight: