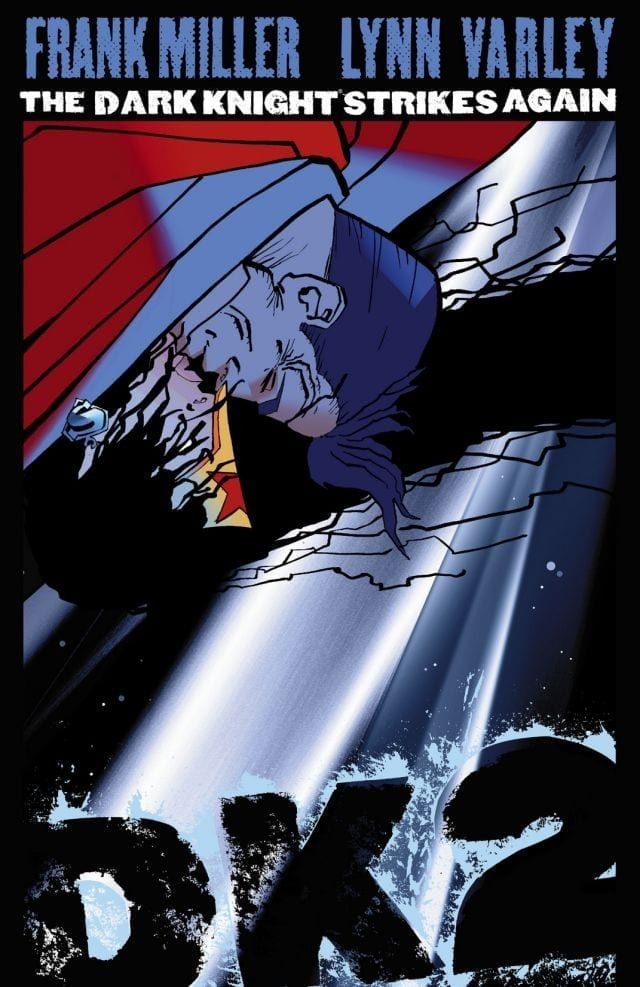 Ver Comic The Dark Knight Strikes Again
Idioma: Español
Editorial: DC Comics
Formato : CBR

Resumen
Descargar Comic The Dark Knight Strikes Again: Han pasado tres años desde que Batman retiró a las profundidades de las cuevas. El Hombre Murciélago se ha percatado de que existen cosas mucho peores que los simples asesinos y criminales, y estos son los líderes mundiales, los cuales manejan a la sociedad y provocan las guerras, y también los que pusieron a su aliado Superman en su contra, al convertirlo en una marioneta de los EE. UU. Esto queda demostrado, pues el "Presidente" no es más que un holograma creado por una alianza entre un maquinador y monstruoso Lex Luthor y el malvado extraterrestre Brainiac.
Mientras tanto, el caballero negro (Batman) le encarga a Carrie Kelly, la Robin de The Dark Knight Returns ahora catgirl, rescatar a todos los héroes vivos atrapados por los dos genios del crimen y por Superman: Atom, Flash
, Detective Marciano, etc. Simultáneamente, el Hombre de Acero integra un equipo con la Mujer Maravilla, con quien secretamente tiene una hija, y el Capitán Marvel.
Batman Comics The Dark Knight Strikes Again
The Dark Knight Strikes Again publicada como Batman: El Señor de la Noche contraataca o Batman: El Caballero Oscuro contraataca es una miniserie de historietas estadounidense de tres números de Batman, publicada entre noviembre de 2001 y julio de 2002 por DC Comics. Fue escrita e ilustrada por Frank Miller y coloreada por Lynn Varley. Es la secuela de la clásica obra previa de Miller, The Dark Knight Returns. En esta continuación no forma parte del equipo Klaus Janson, el entintador de la anterior entrega.
No olvides Descargar el Comic Gratis
---
Aquí abajo te presentamos todos los capitulos
Comic The Dark Knight Strikes Again:
Recomendamos para leer los archivos cbr o cbz el lector Gonvisor te dejamos el link para su descarga: