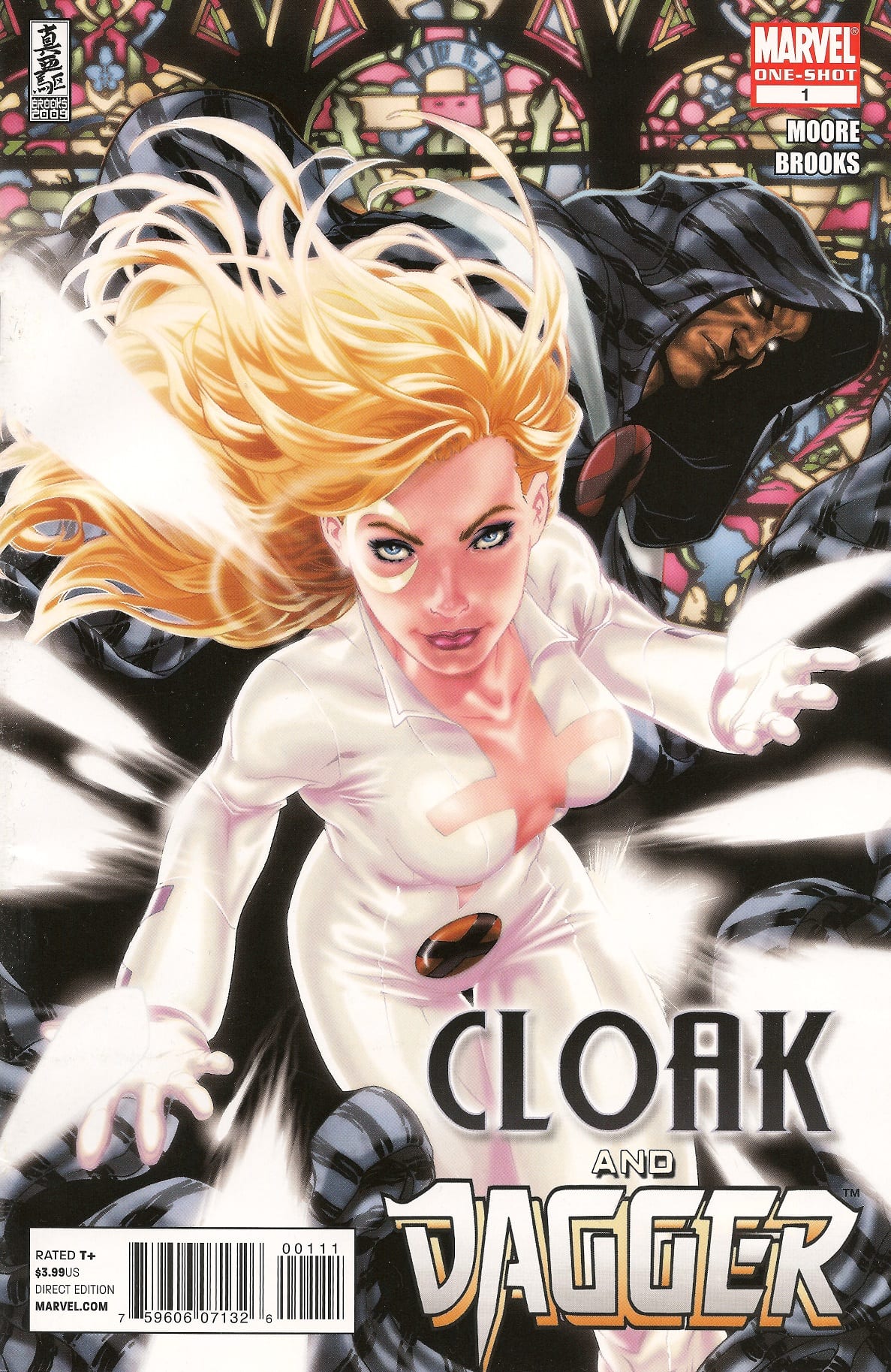 Descargar Comic Cloak and Dagger Volumen 4
Idioma: Español
Editorial: Marvel comics
Formato : CBR
¡El dúo más solicitado de Marvel regresa en este nuevo one-shot, salido de X-MEN: NATION X! Capa: teletransportador oscuro y melancólico.
Daga: dueña de la luz brillante y mortal. Después de dejar los Dark X-Men, Cloak y Dagger encuentran que su asociación se tensa mientras luchan por encajar entre los mutantes de Utopia.
Pero cuando una nueva amenaza ataca a Cloak, Dagger debe tomar una decisión fatídica para ambos. Protagonizada por los X-Men y escrita por Stuart Moore (WOLVERINE NOIR) con un arte impresionante de Mark Brooks (YOUNG AVENGERS).
Comics en CBR Cloak and Dagger Volumen 4
Izicomics te trae los mejores comics, mangas y libros completos en español, aquí podrás disfrutar de los mejores comics. Recuerda que puedes leer todos los comics completos de Marvel comics y de muchas otras editoriales y sus personajes.
Este comic lleva como nombre "Cloak and Dagger Volumen 4" y está en formato CBR y en español.
¡Si te Gusto el Contenido no dudes Compartir con tus amigos en las redes sociales!
Cloak and Dagger Volumen 4 [1/1]
¡Haz clic para puntuar esta entrada!