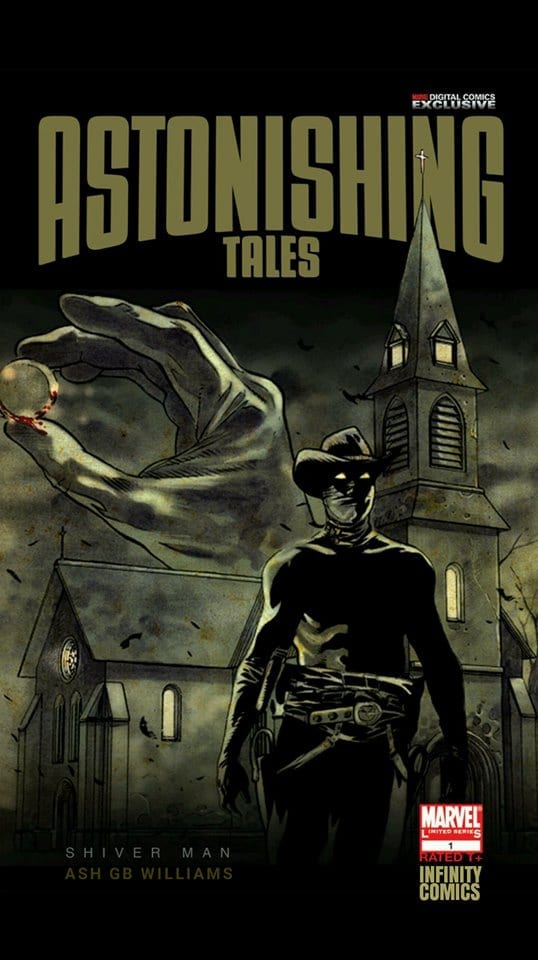 Leer Astonishing Tales
Editorial: MARVEL: Otros
Formato: CBR
Idioma: Español
Una figura inquietante camina por la Tierra y dejando violencia a su paso. ¡Los cazados no tienen esperanza de escapar del cazador de recompensas no muerto conocido como Shiver Man!
¿Cuál es el juego más peligroso de Nueva York? Descúbrelo en un cuento que lleva a Daredevil a los rincones más oscuros de Hell's Kitchen.
 Ver Comic Astonishing Tales en CBR
Izicomics te trae los mejores comics completos en español, aquí podrás disfrutar de los mejores comics. Recuerda que puedes leer todos los comics completos de Marvel Comics y de muchas otras editoriales y sus personajes. Este comic lleva como nombre "All-New Guardians of the Galaxy #01" y está en formato CBR y en español.
¡Si te Gusto el Contenido no dudes Compartir con tus amigos en las redes sociales!
---
¡Haz clic para puntuar esta entrada!