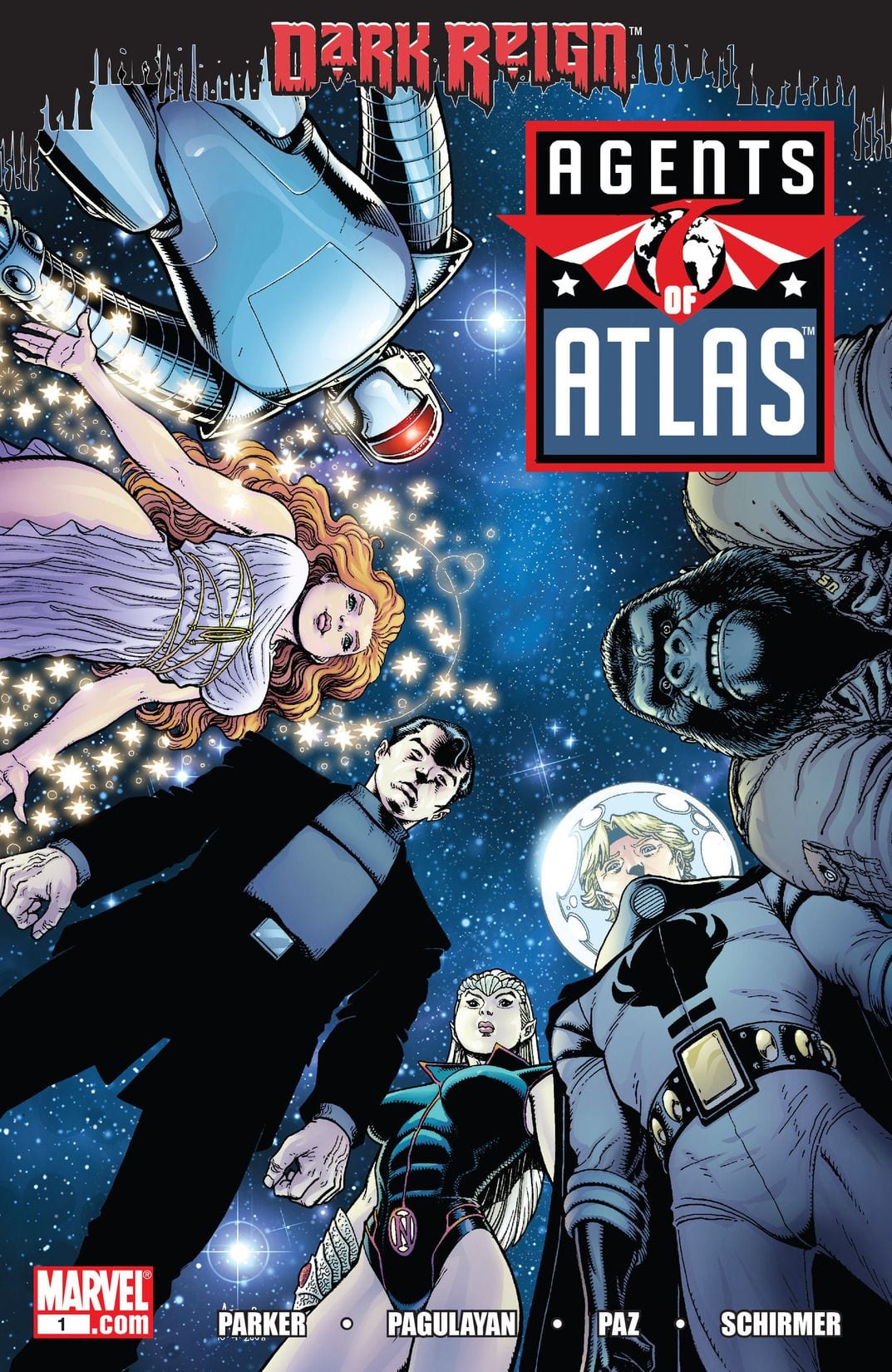 Descargar Comic Agents of Atlas Volumen 2
Idioma: Español
Editorial: Marvel comics
Formato : CBR
En 1958, un grupo de matones armados enfunda a los héroes a punta de pistola. Marvel Boy está borracho y se desmaya, pero Gorilla-Man ataca a los hombres armados, dando tiempo a todos los demás para salir. Gorilla-Man contacta a Jimmy Woo por sus comunicadores de muñeca, y Jimmy se apresura a salvarlos, aunque Suwan, su novia, cree que ella es la persona que buscan los pistoleros.
Comics en CBR Agents of Atlas Volumen 2
Izicomics te trae los mejores comics, mangas y libros completos en español, aquí podrás disfrutar de los mejores comics. Recuerda que puedes leer todos los comics completos de Marvel comics y de muchas otras editoriales y sus personajes.
Este comic lleva como nombre "Agents of Atlas Volumen 2" y está en formato CBR y en español.
¡Si te Gusto el Contenido no dudes Compartir con tus amigos en las redes sociales!
Agents of Atlas Volumen 2 [11/11]
¡Haz clic para puntuar esta entrada!