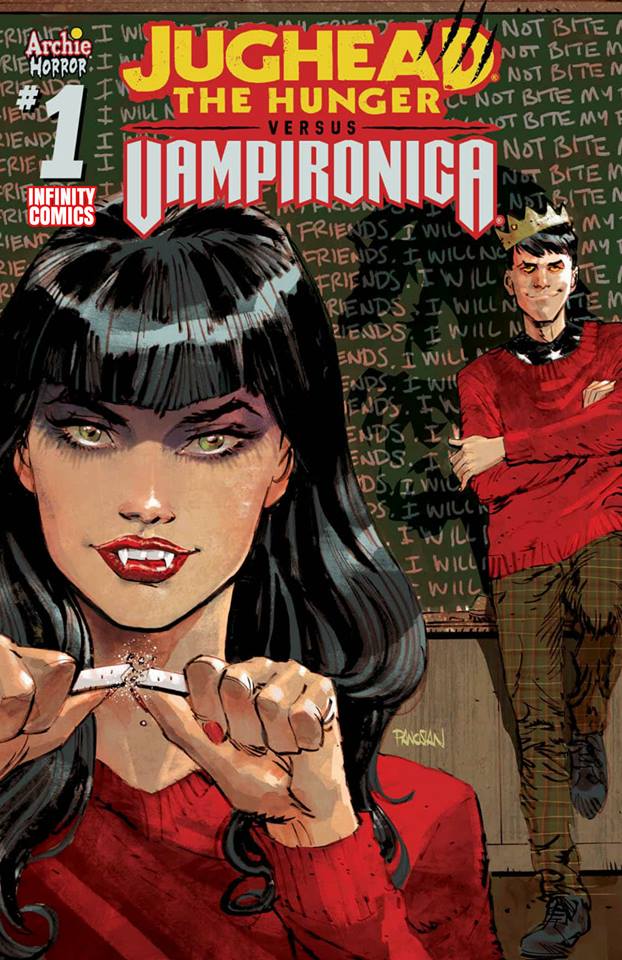 Leer comic Jughead The Hunger Vs Vampironica
Editorial: Indie
Formato: CBR
Idioma: Español
En el mundo de JUGHEAD THE HUNGER, no hay vampiros que hayan sido aniquilados en su gran guerra contra los hombres lobo. En el universo VAMPIRONICA, ocurre lo contrario, ya que los vampiros fueron los vencedores.
Entonces, ¿qué pasa cuando estos dos enemigos eternos se reúnen de nuevo? Sea lo que sea, no puede ser bueno para el pobre y viejo Jug y Vampironica
, puedes contar con ello…
Ver en PDF comic Jughead The Hunger Vs Vampironica
Izicomics te trae los mejores comics completos en español, aquí podrás disfrutar de los mejores comics. Recuerda que puedes descargar todos los comics de Indie completos  y de muchas otras editoriales. Este comic lleva como nombre "Jughead The Hunger Vs Vampironica "y está en formato CBR y en español. Si te Gusto el Contenido no dudes Compartir con tus amigos en las redes.
Jughead The Hunger Vs Vampironica
Este contenido es gracias a todo el equipo de Tradumaquetadores de Infinity Comics.