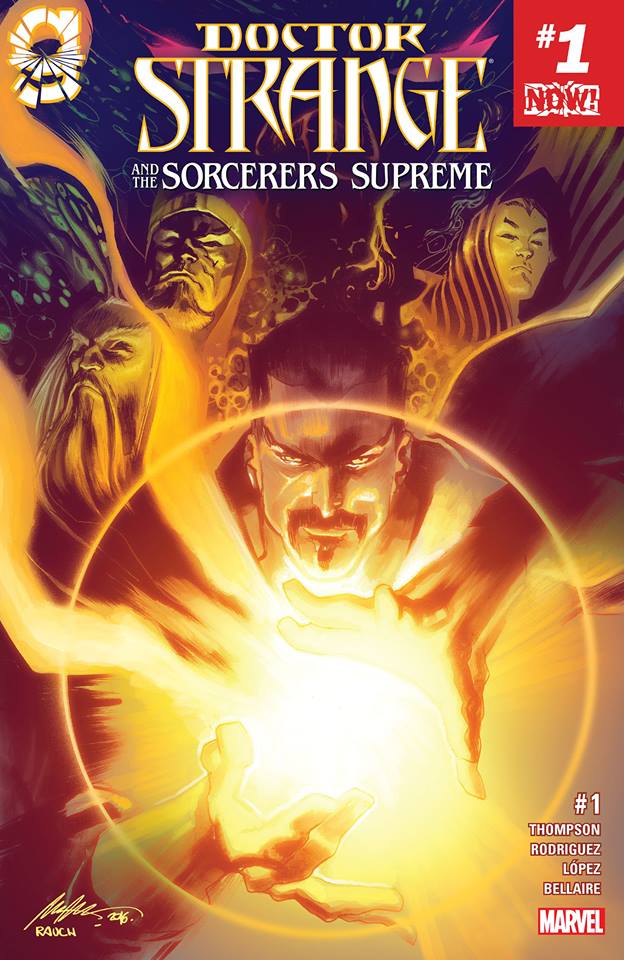 Ver Comic Doctor Strange And The Sorcerers Supreme
Idioma: Español
Editorial: Marvel Comics
Formato : CBR

Resumen
Descargar Doctor Strange And The Sorcerers Supreme: La historia trata sobre el Doctor Extraño colaborando con un grupo de hechiceros supremos provenientes de distintos puntos en el tiempo.
Merlín, Wiccan, también alguna que otra sorpresa, Cambien cuenta con personajes nuevos para la ocasión con los cuales terminan de formar el grupo. El Motivo de esta reunión de hechiceros es una presencia misteriosa y malvada que cuenta con la capacidad de destruir el mundo que conocemos. Pero primero, una presentación de los hechiceros.
Marvel Comics Doctor Strange And The Sorcerers Supreme
Doctor Strange and the Sorcerers Supreme está escrita por Robbie Thompson, guionista de Silk, y dibujada por el español Javier Rodriguez.
Con esta historia estamos ante uno de los mejores comics de doctor strange en los últimos años, en donde va a tener una gran interacción con diversos personajes nuevos y antiguos, esto hace que la historia cobre bastante emoción.
Dicho esto solo queda desearte que disfrutes de esta gran historia de Marvel NOW! el cual tiene protagonista a este  personaje que ha estado cobrando cierta popularidad durante los últimos meses.
No olvides Descargar el Comic Gratis
---
Aquí abajo te presentamos todos los capitulos
Comic Doctor Strange And The Sorcerers Supreme:
Recomendamos para leer los archivos cbr o cbz el lector Gonvisor te dejamos el link para su descarga: