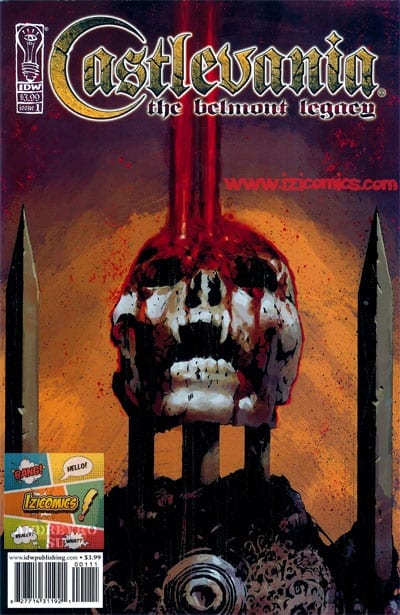 Leer Comic  Castlevania The Belmont Legacy (2005)
Idioma: Español
Formato : PDF

Narra la historia de Christopher Belmont el cual acaba de contraer matrimonio y mientras eso sucede los seguidores de Drácula traen a la vida a su amo después de haber estado un siglo dormido, es cuando Christopher Belmont utiliza por primera vez las armas familiares y por supuesto el legendario látigo familiar que no podía faltar para derrotar a Drácula y proteger a su esposa.
Comics Castlevania The Belmont Legacy PDF
No te pierdas este Divertido comic que esta creado para todos los fanaticos de las saga de videojuegos de Castlevania, no dudes mas y disfruten de este gran Comic !!
Izicomics te trae los mejores comics completos en español, aquí podrás disfrutar de los mejores comics. Recuerda que puedes leer todos los comics completos de muchas otras editoriales y sus personajes. Este comic lleva como nombre "Castlevania The Belmont Legacy" y está en formato PDF y en español.
¡Si te Gusto el Contenido no dudes Compartir con tus amigos en las redes sociales!
[sociallocker id=307][/sociallocker]
Realiza tu pedido por acá!