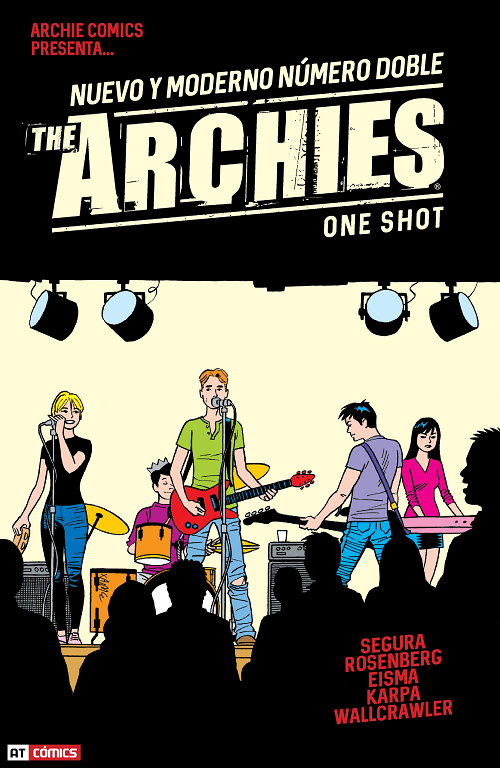 Comic español The Archies
Editorial: Archie Comics
Formato: CDR
Idioma: Español
Archie Andrews se inspiró para iniciar una banda después de hablar con el héroe musical de Riverdale, Bingo Wilkin, en The Jackpot, un club local de música.
Movido por pura energía de rock 'n' roll, Archie formó una banda con sus amigos más cercanos: Betty Cooper en pandereta, Veronica Lodge en teclado, y su mejor amigo, Jughead Jones, en batería.
A la banda la animaba hacer música juntos, pero las formas detallistas y dominantes estilo Brian Wilson que tenía Archie se llevaron lo peor de él, y se separaron antes de su primer concierto.
Archie intentó ir a tocar solo, mientras los otros se unieron a la banda de Reggie Mantle, pero al final, todos se dieron cuenta que funcionaban mejor juntos; ¡incluso dejaron que Reggie fuera parte de la acción! Su primer concierto fue estelar… pero, ¿qué sigue ahora?.
The Archies (2015) Comic en CBR
Izicomics te trae los mejores comics completos en español, aquí podrás disfrutar de los mejores comics. Este comic lleva como nombre "The Archies " y está en formato CBR y en español.
¡Si te Gusto el Contenido no dudes Compartir con tus amigos en las redes sociales!